Nagasaki City is most well known for its tragic past, as one of the two cities impacted by the dropping of the atomic bombs in 1945 during World War II, along with Hiroshima. This event often overshadows its importance as one of Japan's main port cities that sits closely to the Asia mainland: in the Edo period (1603 - 1868), Nagasaki City continued operating as the only port for international trade, despite Japan closing its doors to other countries. The city played an important role in fostering Japan's relation with other countries, and through trade with its exclusive partners, China and the Netherlands, it built a unique culture all its own — this can be felt immediately in its surroundings, its architecture and food once you step foot into the city. We explore what are the main sites you should visit for a one-day itinerary here:
Viewpoint at the Glover Garden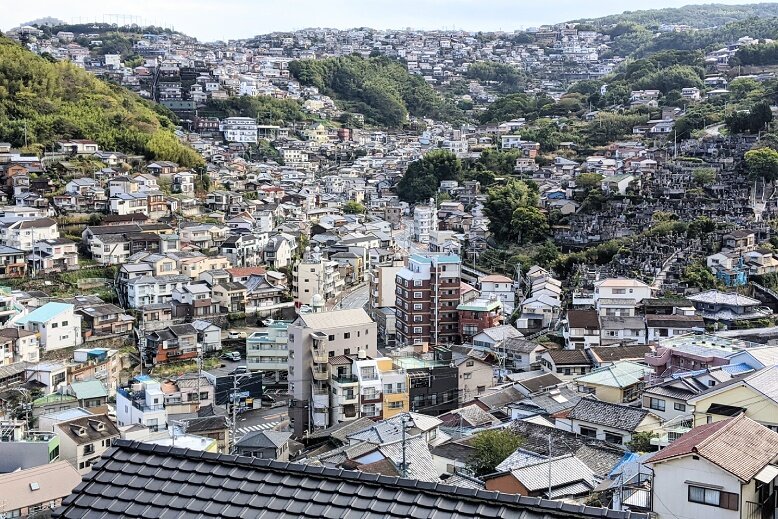 An important and stunning attraction in Nagasaki city, Glover Garden is an open-air museum consisting of mansions previously settled by the city's former foreign residents. Even if you don't end up forking over the entrance fee to enter the museum, the view from the area surrounding Glover Garden isn't too shabby as well — look out and you'll see Nagasaki harbourfront in one direction, and multiple houses stacked like a staircase in another!