Long before sustainability rocked mainstream consumer trends, Furoshiki (風呂敷) wrapping cloths were already environmentally friendly.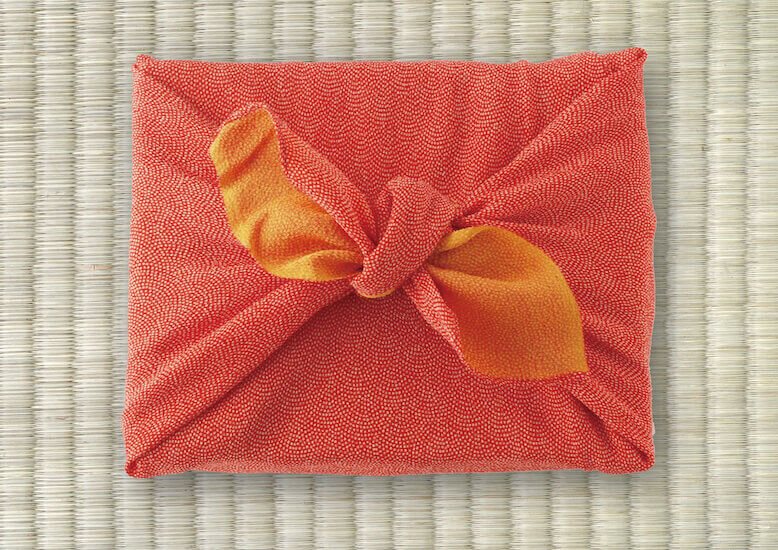 Since the 17th century, Japanese people have been using them to wrap things or transport small items. This traditional practice originated from the Nara period (710-784) as a means to transport precious temple treasures. During the Edo period (1603-1868), locals used furoshiki to wrap their belongings when they visited bathhouses. In fact, furoshiki literally translates to "bath (furo) spread (shiki)".
Today, furoshiki culture has evolved into something much more, and the cloths are used for so many other things such as gift-wrapping, fashion items, and even as works of art. If you are on the journey to becoming a green consumer, here are five fantastic eco-friendly uses of the furoshiki!
Wrap a gift
Typically a square piece of cloth that can come in a variety of sizes, furoshiki is the most practical way to wrap gifts. Unlike wrapping paper, no tape or scissors is required. The soft material of the fabric also allows you to wrap odd-shaped objects easily and beautifully. Not only is it functional but gift-giving is also made so much more personalised. What's even better? Furoshiki wrapping is another gift in itself, which can be reused!
Furoshiki gift wrapping is an art form and there are many creative ways to do so. Check out this fascinating video for some basic techniques that even beginners can master.