From visiting historical sites to finding the best authentic cuisine, travelling is one of life's greatest adventures. Our "Travel Notes" series features travel itineraries from real people as inspiration for your future escapades.
Japan ticks all the boxes for whatever you hope for on a getaway, whether it be relaxation or adventure, or experiencing tradition or innovation. If you're the type who wants to experience the best of both worlds, you'd be surprised that our recommendation isn't the bustling city life in Tokyo but rather the colourful allure of the Kansai region. To help your planning, we're laying down the ideal 6D/5N itinerary for the ultimate culture geek adventure set in Osaka, Kyoto and Nara.


Preparing for the trip
While Singapore and Malaysia residents need no visa for a 90-day visit to Japan, it's a different case for those who reside in the Philippines. Luckily, many travelling agencies are affiliated with the Japanese embassy to help aide in visa application. One must apply three months prior to the ideal time of visit. Knowing the status of the application usually takes three to seven days.
ReliTours
at SM Megamall is an option you can consider.
Once you've secured your visa, it's smooth sailing from there. First thing you have to consider is the season of your visit. Japan has all four; cherry blossom season in spring (Early to Mid April) and autumn (usually late October to Early December) being the most popular travel dates for tourists. The country has a unique charm year-round, though, so you wouldn't go wrong whenever you decide to travel. Flights from Manila to Osaka usually takes five hours, while it's six to six and a half if you're from Singapore. Malaysia takes the longest, going from seven to eight hours depending on your city of origin.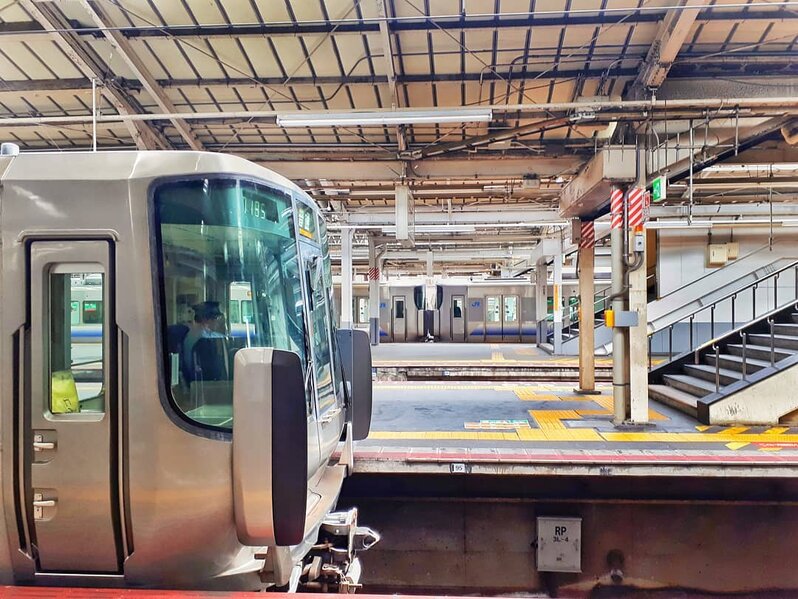 Tennoji Station