Watching a bunch of fireworks light up the sky never fails to make anyone feel festive. There are some theories as to why we love viewing such spectacle. But it's a universal fact that no matter what we're celebrating, it isn't complete without these. If you've been wanting to enjoy Asia in a unique way, why don't you attend one of the many fireworks festivals happening this year? The colourful extravaganza will surely make your trip a blast!
Lake Toya Long-run Fireworks Festival, Japan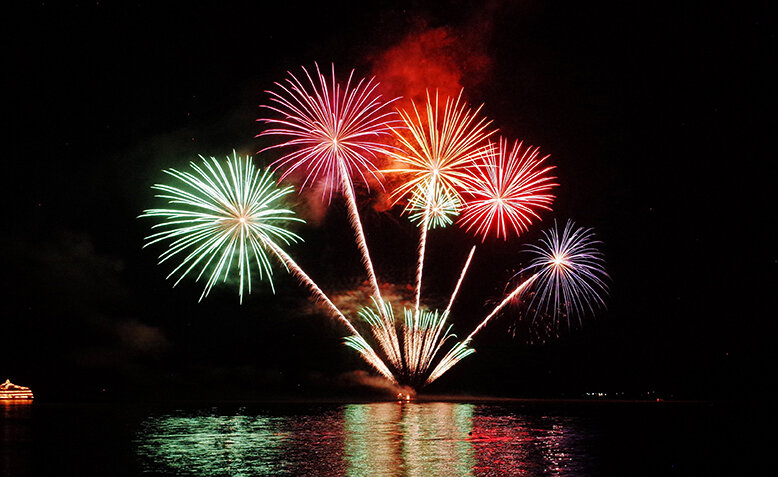 The Lake Toya Long-run Fireworks Festival are just one of the many fireworks festivals held in Japan.
Believed to ward off evil spirits, the use of fireworks in celebrations has a long history in Japan. Pyrotechnic displays are a quintessential part of their summers, that's why you might encounter a lot of them when you visit the country during that season. These fireworks festivals are abound throughout Japan, but if you're planning on visiting Hokkaido soon, hopping off to Lake Toya is a must. Every night until 31 October, fireworks soar up the sky and can be seen anywhere from Lake Toya hot spring town. If you want, switch up your experience and follow the Japanese tradition of wearing yukatas while viewing these summer spectacles.