In Japan, ramen is more than just a bowl of soupy noodle goodness. It's an important part of the local culture. Did you know that different regions around the country have their own local variations on ramen? We head up to the northernmost region of the country on the island of Hokkaido to search for the best types of ramen you can find in this prefecture.
Sapporo Ramen
The capital of Hokkaido is famous for its miso-based ramen with thick hearty soups. A typical bowl of Sapporo ramen comes with dense noodles soaked in a pork broth mixed with soybean paste and topped with fatty chashu pork and crunchy bean sprouts, as well as Hokkaido specialities like sweet corn kernels and a slab of creamy butter to make that soup even more savoury.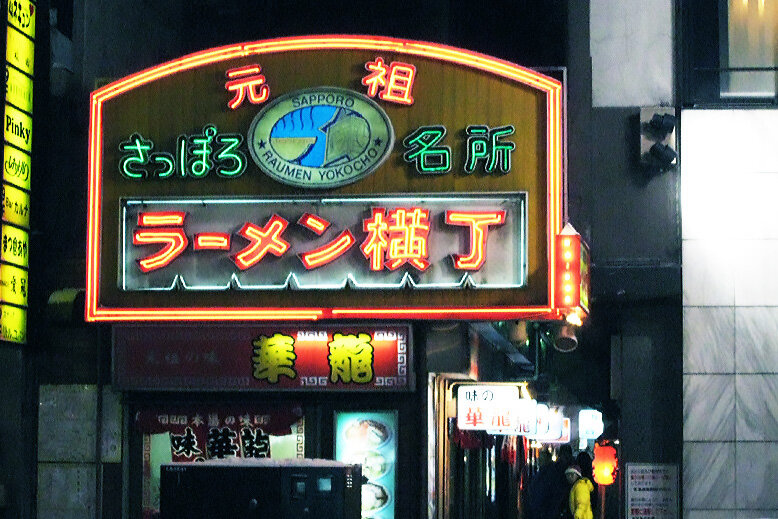 Ramen Yokocho

Want to try Sapporo ramen? The narrow alleyways of the adjacent Ganso Ramen Yokocho and Shin Ramen Yokocho near Susukino station are lined with many different ramen shops, each with their own unique spin on the ramen dish.
Asahikawa Ramen
Asahikawa is for shoyu ramen lovers who enjoy soy sauce-based broth with a mixture of pork and seafood. This type tends to be quite oily as the oil layer prevents the soup from cooling too quickly in the cold weather. The noodles used in Asahikawa ramen tend to be thin, firm and wavy. Popular toppings include bamboo shoots, green onion and chashu.
Asahikawa has its own collection of eight ramen stalls at the Asahikawa Ramen Village, but it is a little further out of the city centre near the Minami-Nagayama train station. You can find plenty of ramen shops closer to the downtown Asahikawa area as well.