It may seem unbelievable but it's true — digital photos uploaded on social media accounts may not last forever. Once, we believed that everything we upload on the internet will stay there for as long as the web is still around but that's not the case. Old websites, along with the photos on its digital space, are now being deleted. So how else can we preserve our precious memories? By printing some of our favourite photos.
With all the technology available right now, we don't have to go back to using film and waiting for days for photos to be developed and printed. You can use instant printers or better yet, instant camera printers. Yes, those things exist now. Already launched in Singapore, Malaysia and the Philippines, the Canon iNSPiC instant camera printers will be your new adventure sidekick.
It comes in two variants: iNSPiC [C] (with a 5-megapixel camera) which is a no-frills, budget-friendly option, and the iNSPiC [S] (with 8-megapixel fixed-focus camera) that comes with a ring light and more features to play with.
Both models use INK Zero InkTM Technology from ZINKTM, a dry-printing technology that enables printing in colour without the use of ink cartridges. It delivers two-by-three-inch glossy photo prints that are said to be smudge-proof and scratch-resistant, with a peel-off sticker on the other side. It's quick, easy-to-use, and very handy for events.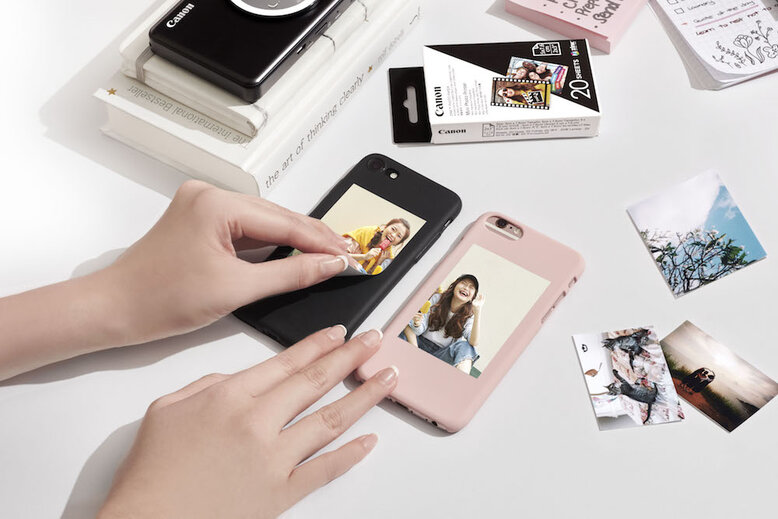 But it's not just those photos taken with the built-in camera that can be printed. You can also connect the Canon iNSPiC instant camera printers to smartphones using the Canon Mini Print mobile app to print photos stored on smartphones or photo albums on social networking accounts. Conversely, photos taken using the Canon iNSPiC can also be viewed digitally and saved by plugging the USB cable to your device.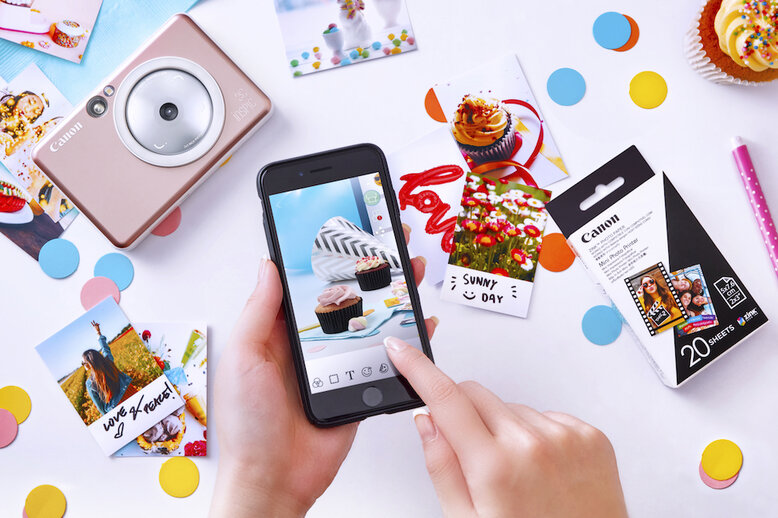 Canon Mini Print mobile app