A 40-minute train ride from bustling Tokyo takes one to Chiba, a city that is best known for being home to Japan's famous Disney parks: Tokyo Disneyland and DisneySea. Most people spend their time in these two world-renowned Disney theme parks without realising that Chiba is teeming with natural beauty and historical significance. For travellers who are fascinated with old-world charm and history, here are some interesting must-do activities in Chiba that will whisk you back to the glorious olden days of the Edo period.
Relive nostalgia at Monzen-machi, an old temple town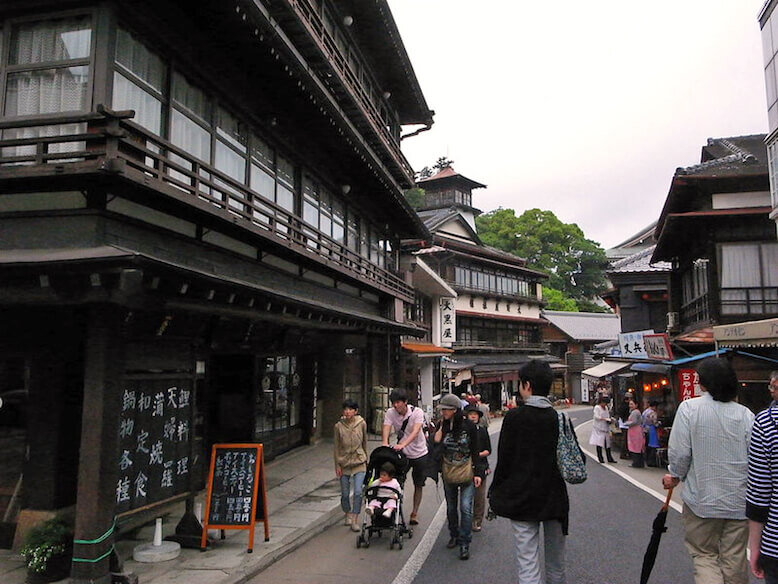 During the Edo Period, when pilgrimage was popular, the Japanese built quite a few "temple towns" near large shrines that catered to pilgrims and visitors passing through. These religious old towns, called Monzen-machi, were pretty much like any neighbourhood where one could find restaurants, accommodation inns and all types of product stores.
There are still some that exist, although more for tourism purposes now. A particularly well-maintained Monzen-machi can be found in Chiba, known as Naritasan Omotesando. This old town was developed around the historical Naritasan Shinshoji Temple and here, time seemed to have stood still. With its old wooden-structured shophouses, tiled sloping roofs and sliding doors, a stroll down the Monzen-machi road feels like a time warp.

It is a unique experience to take a stroll along Naritasan Omotesando road and explore its many interesting shops. Far from being forgotten, this old temple road now boasts over 150 shops selling delectable street snacks, traditional local crafts, and restaurants that specialise in Chiba's famed Unagi.
The quaint street ends at the impressive Naritasan Shinshoji Temple that has a history of more than 1,000 years. It is a hugely popular shrine and many Japanese come here to pray for business success and finding love. Even if you do not practise Buddhism, it is still a beautiful spot where you can soak in its tranquil atmosphere and take some incredible pictures.
Hands-on traditional arts and cultural activities at Boso No Mura Museum
Calling all history and culture buffs! This open-air interactive Japanese museum will get you all excited. Unlike the typical museum that are filled with galleries of information, the Boso No Mura Museum engages visitors through interactive activities instead.
You do not need a vivid imagination to envisage that you are being transported back to ancient times. This experiential museum has recreated an entire town that is reminiscent of old Japan, complete with old houses, samurai residences, farmhouses and even a Kabuki performance stage.
The Boso No Mura museum is popular with local schools as it encourages children to be exposed to the Japanese traditions of yesteryears. At the same time, it is also a fantastic place for both local and foreign tourists to visit. There are so many fun activities to partake in: from making soba noodles and rolling sushi to the art of Ukiyo-e woodblock printing. You can also cosplay in traditional costumes such as a Kimono or pretend to be a Samurai for a day.
If you would like to take a breather from the exciting activities, the premise also consists of an indoor museum that contains precious archaeological relics excavated from various parts of the Boso peninsula region. Do not miss the restored bone fossil of the Naumann elephant, a species native to the Japanese archipelago that went extinct about 20,000 years ago.