Resembling vibrant flowers that bloom their best during the peak of spring, these earrings, which have been
showcased
in many exhibits in Japan and abroad, are carefully handcrafted one by one using silk, cotton, linen, and polyester threads and complemented by brass attachments to complete the accessory.
Looking to add a pair (or more) to your collection? Our favourites from the cotoyo matsue's current collection via
Sift & Pick
are below.
Anemone Clip-on Earrings in Lavender
Despite their quaint size, anemones are eye-catching because of their naturally bright colours and delicate looking petals. These Anemone Clip-ons in Lavender mimic their inspirations' beauty perfectly through fine-knitted artistry. Great for elevating even the most casual outfit, these earrings have a subtle appeal.

Forest Seeds Pierced Earrings in Gold Beige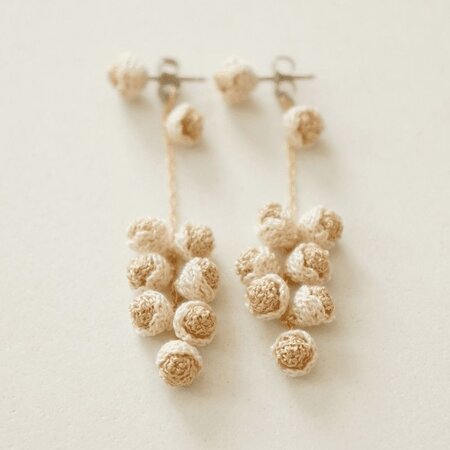 Most of us pay attention to flowers only when they've bloomed. But just like forest seeds that come unnoticed but still add a touch of whimsicality and complete the bigger picture in nature, Forest Seeds Pierced Earrings in Gold Beige adds a touch of delicate elegance to a look. Crocheted with intricacy, this neutral-coloured pair is simple yet sophisticated, making it worth a spot in your current accessories collection.

Fern Leaves Pierced Earrings in Terracotta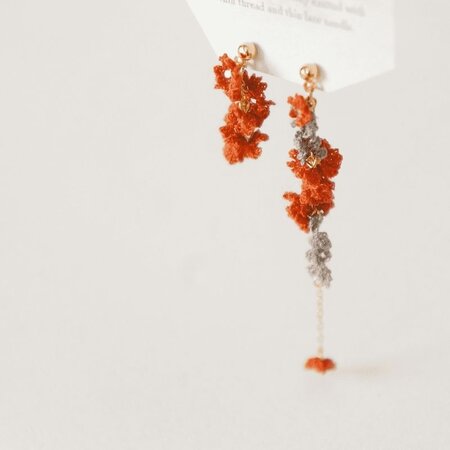 Looking for something that's elegant but still edgy? These asymmetric Fern Leaves Pierced Earrings in Terracotta are perfect. Aside from the alluring shade used to recreate flowers growing with the crawling fern, the handcrafted details put into each floral cluster is also unique to every piece.

Fell in love with these cotoyo matsue pieces? Shop more of their dainty ear pieces via Sift & Pick.