Our hair is our crowning glory, so it's only natural that we want to get the best when we're looking for new haircare products to try. Ensuring they're made out of quality ingredients is always the first order of business so we know we're investing in something worth our dime. That's why we appreciate that more and more beauty brands are becoming transparent about their ingredients and processes. One such brand is Moist Diane, who, through their all-new Diane Bonheur haircare range, shows their commitment to bringing you luxurious locks with the help of natural ingredients.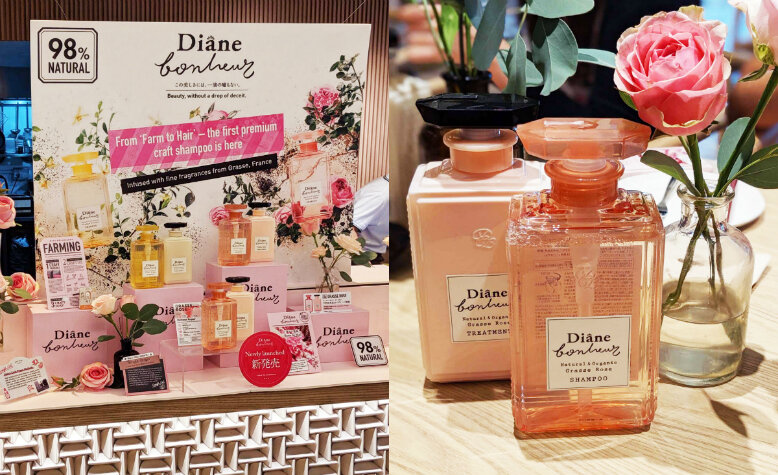 Diane Bonheur product launch held at NOKA at Funan Mall.
Last 27 August, Japan's leading haircare brand unveiled its artisanal range to take your haircare routine to the next level. The Diane Bonheur haircare range is lovingly made and formulated with over 98 per cent natural ingredients for a unique "farm-to-hair" experience. The brand worked with trusted farmers worldwide, carefully selecting everything — right from the soils and seeds down to their places of origin — to ensure you're getting nature's best in your bottle. The fragrances in the formula are all cultivated and extracted manually from Grasse, France. And because they only use cold-pressed single-origin oil, you can trace back the ingredients' journey from its origin down through its production. Intrigued? Read on and get to know which of their artisanal products perfect for your hair troubles.