There is something romantic about taking a train ride. Perhaps, it is the nostalgic train stations that bring back memories or the rumbling sound of the train tracks. Regardless, train travel is one of the best ways to take in the sights, especially in Japan when it comes with the promise of delicious food that you can enjoy during the journey.

For those in the know, yes we are talking about Ekiben — Japan's famous train bento boxes!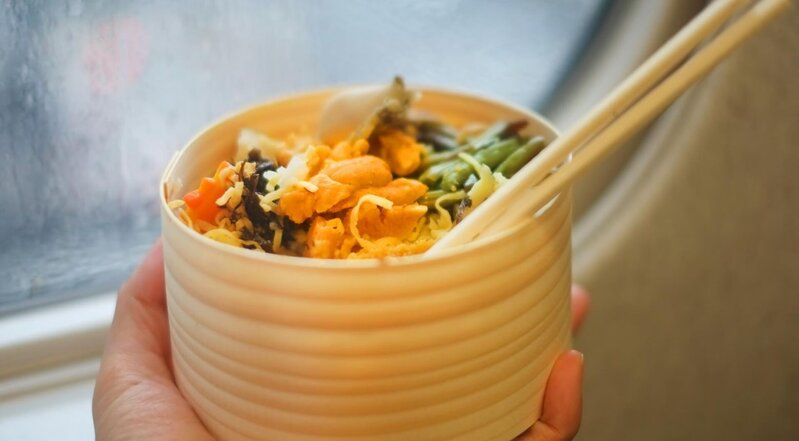 In many countries, train food is barely memorable, but in Japan it's amazing. Ekiben, an abbreviation of Eki-bento, translates to mean train station lunchbox and it is a unique Japanese food culture that is created for train commuters to eat on the go. It is different from a regular bento that one can buy from a konbini (Japanese convenience store) because they are sold only at train stations or even on the train itself.
Ekiben: A part of Japan's train history
There are a few theories about the origin of ekiben and a popular thought is that Japan's first ekiben starts from Utsunomiya Station, Tochigi Prefecture in 1885. What we can be sure of is that has roots dating back to the Meiji period(1868-1912) when the first railway track was developed in Japan.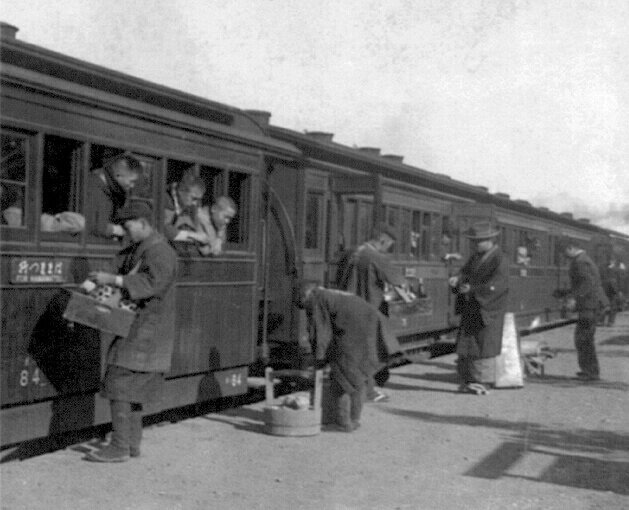 Back then, train journeys on the old steam trains were often long and commuters would spend hours to get to their destination. Vendors spotted an opportunity and sold food outside train stations and at the train platforms for travellers to eat while on the train. With the development of the rail network throughout Japan, the convenient concept of ekiben became a hit.
In recent years, the popularity of ekiben has gradually decreased due to higher-speed limited express trains with windows that do not open, and the number of convenience stores increasing.
It is not all bad news for ekiben lovers though. The number of train bento sellers has dropped but the quality has greatly improved.

Shinobu Kobayashi, a travel journalist who has been dubbed the "Queen of Ekiben'' by the media, said, "The industry is shrinking due to the development of convenience store lunch boxes and train stations, but the taste has improved dramatically due to competition.''

Did you know that the first forms of Ekiben are sesame-covered rice balls (onigiri) and pickled daikon radish wrapped in a bamboo sheath? Today, it has evolved into an amazing variety of delectable bento boxes filled with regional specialities and seasonal local ingredients. Indulging in an ekiben is one of the greatest pleasures of train travel in Japan!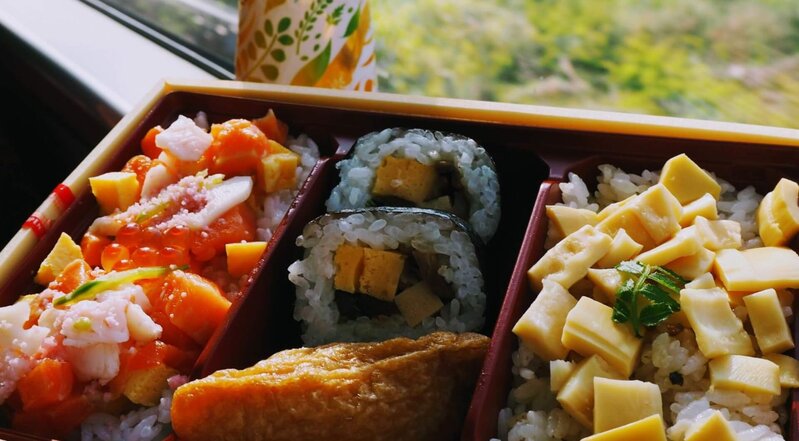 Some of the best Ekiben you must try in Japan
Now that we are all ready to embark on an enjoyable train trip, where can we find these special train bento boxes? Train stations of course! You can buy ekiben in many train stations in Japan, especially major train stations that serve long-distance journeys such as Tokyo station and Sapporo station, and Shinkansen train stations.
Ekiben stores are either found in malls connecting to the train stations or kiosks located inside the station on the train platform. Sometimes, you can even find ekiben and beverages being sold on the train carriage itself.
1. Ikameshi (Squid Ekiben)
Shibata Shoten outside Mori Station, Hokkaido Prefecture
This
Ikameshi ekiben
may look simple but it is rich in taste. Japanese squid is stuffed with a mixture of non-glutinous rice and glutinous rice and then simmered in a soy-based secret sauce to bring out the delicious flavours of the ingredients.
Produced in the quiet rural town of Mori by a family-run business, the traditional taste of Ikameshi has won the hearts of many travellers since its launch in 1941. The secret to its well-loved taste is the secret sauce passed down through generations and the delicious softness of the squid.
Besides being sold at Mori station on the Hokkaido Hakodate Main Line, this speciality ekiben can also be found at certain department stores, outdoor events and festivals nationwide.