Any makeup enthusiast would know that Japan is a haven for a false-lash lover — you can find falsies in almost any drugstore or high-end beauty counter. One thing you need to note is no matter the price point, Japanese fake lashes never skimp on quality. This makes them perfect to buy even in bulk. But why do the Japanese love fake eyelashes?


Ideal beauty standards
The average eyelash length of Japanese women is at 5.88 mm, "less than half of a Westerner," according to the
Japan-Asia Nails & Eye Beauty Association
(formerly known as the
Japan Lash Association
) in 2009 via
The Japan Times
. This has reportedly resulted in Japanese women, whether young or old, desiring to have "long, beautiful lashes."
However, the obsession for the trend isn't exactly new. In fact, the first company recorded to have launched fake eyelashes in Japan is
Koji-Honpo Co.
in 1947, with a product line called Tsuke-Matsuge (which literally translates to 'false eyelashes' in Japanese). Then, in the 60s, Western trends and icons like supermodel Twiggy — whose signature look was spider leg-looking lashes — also became
popular in Japan
.
Come the 70s, 80s, and 90s when beauty trends grew as their own subculture —
gyaru
and
lolita
, to name a few. These looks rely on the use of fake eyelashes to complete their iconic aesthetics. This is because these trends were inspired by an exaggerated interpretation of Western features and their idea was to emphasise the surrealism of a doll-like appearance prominent in Japanese pop culture, mostly in
anime
and
manga
(Japanese comics).
This made products like curlers, mascaras, and, of course, false eyelashes popular among makeup users in the country.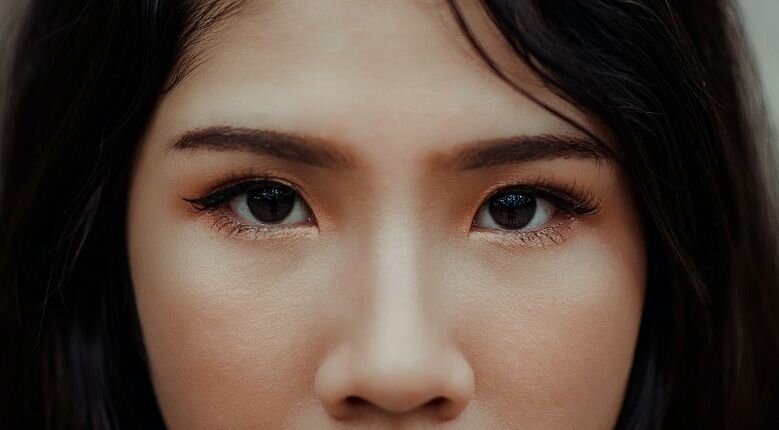 At present, eye makeup and falsies-related businesses continue to grow in Japan's beauty scene. Some even become headlined by celebrities, TV idols, and personalities like
Tsubasa Masuwaka
for
Dolly Wink
and Aya Yasuda for
Fairy Drops
.
Now that you know why there is a fascination over Japanese fake lashes, let's get to which ones you should get.