Located on the Sea of Japan coast, Fukui Prefecture is teeming with fresh seafood. This hidden gem is also home to many traditional crafts that are as old as 1500 years. To revive these precious skills, new products have been created using traditional techniques and artistry.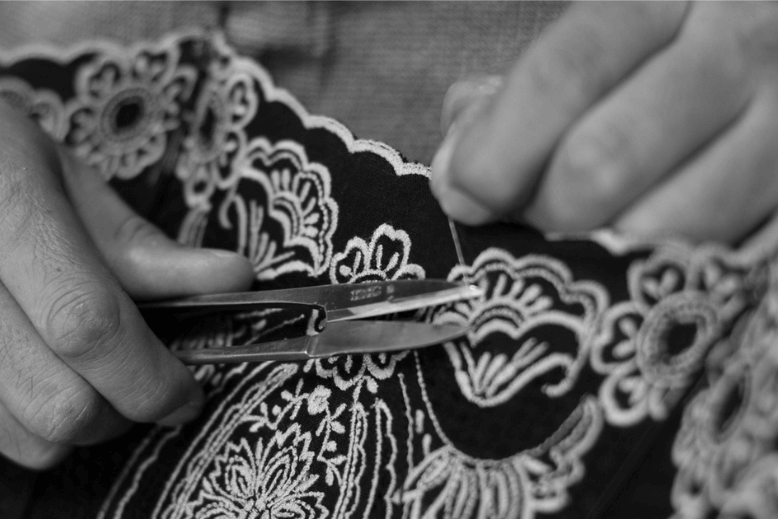 Fukui prefecture has had a thriving textile industry since Nara period (710-794) and the sophisticated invention is testament to centuries of Fukui skill and craftsmanship. It is therefore unsurprising that some of our most interesting finds from Fukui prefecture are textile based. After all, it is one of the prefecture's core industries. What is most remarkable about their artistry is how its revered traditions have been interwoven into innovative daily uses.
While travelling to Japan is still yet impossible, Gyosho (Japanese for travelling to do business) is happening right here in Singapore between 26 July to 22 August in Tokyu Hands. GYOSHO FUKUI will introduce traditional Fukui crafts reimagined in many modern products that are both functional and environmentally sustainable.
Here are some ideas for your next odekake (Japanese for "outing" or "trip")!
PLECO Pleats Bag

Possibly the most elegant eco-friendly bag you will ever find is made from plant starch. So kind to the environment that it doesn't even emit toxic gases when it is incinerated. Dyed in traditional Japanese colour variations, these pleated bags fold up into a nifty roll. Glam up your trip to the supermarket or even bring it to a Sunday brunch with the girls — this roomy bag fits all occasions.
Natural Dye Stole by FUGA
We might have missed the cherry blossoms in Japan this year but you can still wear it on your neck. Kusaki-zome dyeing uses only natural vegetable dyes like cherry blossom, indigo and chestnuts. In the charming Eiheiji Town in Fukui prefecture, where nature is lush and green all around, water from the sacred Mount Hakusan is used in the dyeing process. All the ingredients used to produce these stunning stoles are 100% natural and pesticide free.
NATSUME Umbrella
Come rain or shine,
Fukui Yougasa
's Natsume, a folding umbrella is your handy accessory that is both useful and stylish. The special ceramic infused fabric blocks out 99.8% of UV rays and everything from cutting of the fabric to assembling is beautifully done by hand. Pretty hues come perfectly matched with the marbled bamboo handle ring, an exquisite hint to its origin in Fukui Yougasa, a region surrounded by the breathtaking beauty of both the Sea of Japan and majestic mountains.
Ribbon Fukusa
Another gem of the GYOSHO is the Ribbon Fukusa. A fukusa is traditionally a case for cloth used in a Japanese tea ceremony. How about bringing this back in full technicolour as a mask case? The vivid colours and gentle fabric will make it easy to find in your bag.
OKAMOCHI Cup Holder
Your next picnic is going to be a breeze with the all paper made OKAMOCHI cup holder, which holds 3 large cups as well as a well designed cutlery holder. Created by a third generation restaurant owner, it was spurred by the massive amounts of plastic waste generated by the restaurant industry. Practical and compact, the containers can hold anything from lattes to full sized portions of rice or salads.