As the westernmost region of Fukushima prefecture,
Aizuwakamatsu
is one of Japan's if not the prefecture's most beautiful places. Touted as the last samurai stronghold of the 19th century, Aizuwakamatsu is teeming with beautiful attractions, mouth-watering cuisine and award-winning sake. This article explores the various locations and delicacies to discover in Aizuwakamatsu!
Sauce Katsudon




Katsudon is one of the cornerstones of Japanese cuisine; it's succulent, deep-fried pork cutlet that sits atop a steaming bowl of rice and shredded cabbage. The Aizu region specialises in a version called sauce
katsudon
(ソースカツ丼), which sees the pork cutlet drenched in a sauce that's savoury, sweet and a little spicy all at once. It's mouth-watering and can't be recommended enough as part of your Aizuwakamatsu itinerary.


Ouchijuku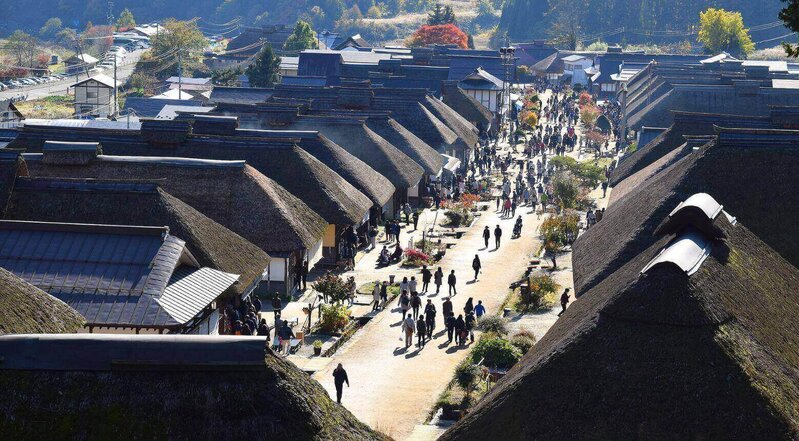 As a post town that served travellers mainly during the Edo period (1603-1968),
Ouchijuku
is filled with multiple buildings that are 300 years old. Many of them are attached with a
gassho zukuri
style roof, similar to the ones in Shirakawago (Gifu prefecture) and Gokayama (Toyama prefecture). Try out the
negisoba
here too. It's a soba dish accompanied by a giant leek which you would use as chopsticks for the soba!