Pronto, a popular Italian-Japanese fusion restaurant chain with 330 outlets in Japan, is one of my go-tos for a quick bite or a perk-me-up coffee on my regular trips to the country. It has now landed on the shores of Singapore, making its debut at GOCHI, a multi-brand Japanese food hall concept located at a rather hard-to-find conservation shophouse in Capital Square, along with three other new-to-market Japanese brands: conveyor-belt sushi chain Chojiro, unagi speciality restaurant Unaemon, and frozen fruit bar Paletas.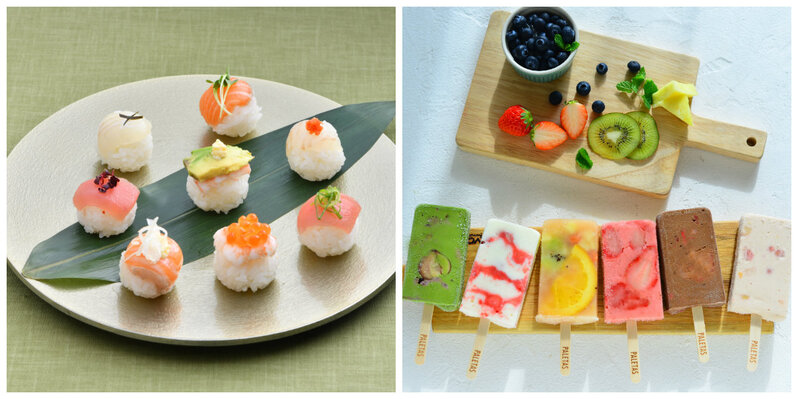 Left: Chojiro Ball-Shaped Sushi Set; Right: Paletas Frozen Fruit Selections
These four eateries are joined by
Morozoff
, a premium Japanese confectionery and chocolatier with three other outlets in Singapore that seduces with its range of fine chocolates, cookies and cream cheesecakes; and Hokkaido's No. 1 soup curry chain,
Suage
, which has restaurants located at Jewel Changi Airport and Capitol Piazza.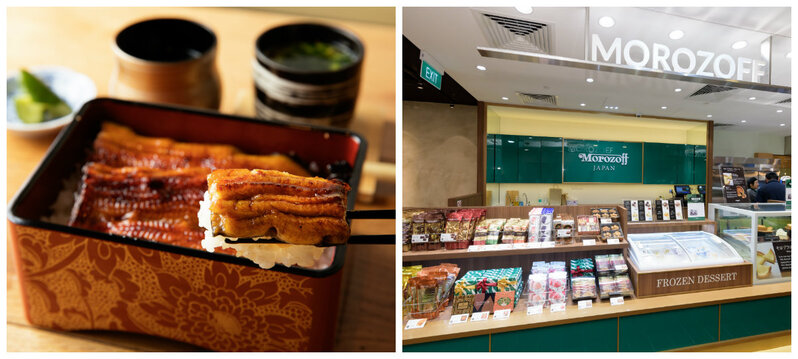 Left: Unagi at Unaemi; Right: The storefront of Morozoff
Unaemon — co-founded in Japan by the owner of Taga, a 147-year-old Unagi speciality restaurant —impresses. The eels are kept alive in circulated filtered-water and slaughtered just before being grilled over hot charcoal. The fresh and sweet meat, lightly marinated with sake and a secret sauce was served over fluffy grains of "Nanatsuboshi" rice from Hokkaido.