Sushi aficionados and gourmands are going gaga over the comeback of Hashida Singapore, a reincarnation of Singapore's most coveted omakase sushi restaurant first established in 2013 at Mandarin Gallery before its subsequent relocation to Mohamed Sultan Road.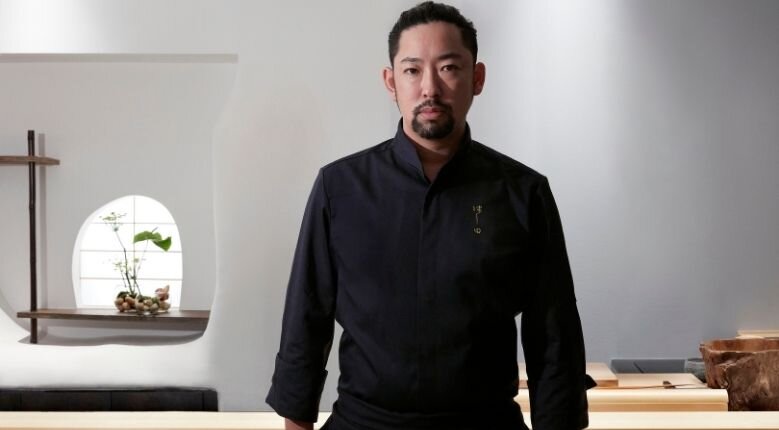 A creation of chef-owner Kenjiro 'Hatch' Hashida –– a graduate of L'Ecole Tsuji Tokyo, Japan's top culinary school, with three decades of cooking expertise steeped in the time-honoured traditions of Japan's haute cuisine –– this new concept goes beyond Edomae sushi and kappo cuisine that his fans are familiar with as he explores a multitude of inventive dishes centred on premium seasonal produce freshly harvested and flown in directly from Japan.
Hashida's new abode in a heritage shophouse on Amoy Street makes a perfect canvas for the rustic-zen design of the intimate space, anchored on the concept of the Sandō, the pathway that leads up to the innermost sacred quarters of a Shinto shrine — metamorphically guiding diners on their culinary pilgrimage to three distinctive private dining rooms. The largest of the room boasts a 12-seat counter and mesmerises with its undulating textured ceiling mimicking a dramatic cloudscape, enhanced by monochrome panelled walls that form a 360-degree greyscale swatch.