The day of setsubun (節分) typically falls on 3 February, the eve of risshun (立春), the beginning of spring. However, this year will be the first time in 124 years that Setsubun will take place on 2 February instead. According to the National Astronomical Observatory of Japan, the arrival of spring is determined based on the precise locations of the sun and the Earth, which is why setsubun falls on 2 February this year.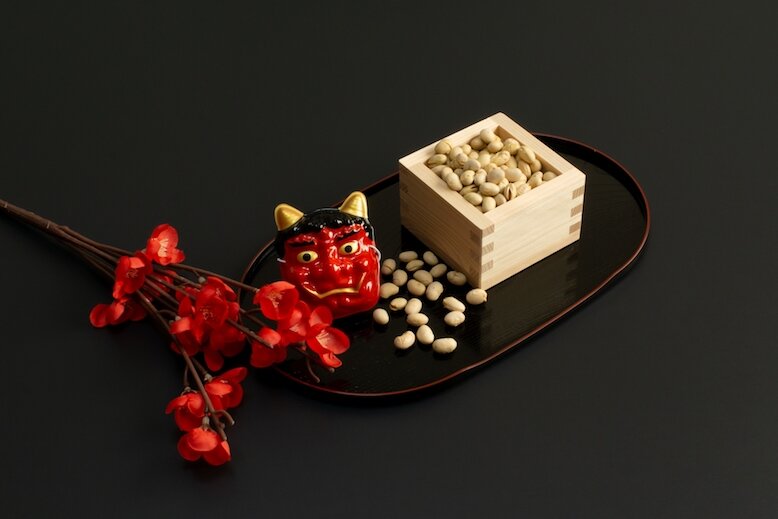 Traditionally, this event is marked by raucous celebrations and ceremonies in temples across the country, but this year looks to be a muted affair because of ongoing restrictions due to the Covid-19 pandemic. Don't despair — there are still several ways you can mark the occasion.
Pick up good luck charms from the Kyoto Ebisu Jinja
If you happen to be in Kyoto this Spring, be sure to make a beeline for this iconic shrine. With a history that dates back to the 13th century, the Kyoto Ebisu Jinja is known as one of the country's most popular shrines dedicated to Ebisu, one of the Seven Gods of Fortune. While traditional ceremonies have been scaled down, the temple will continue selling fuku-zasa (a type of lucky bamboo grass that has been blessed in a special ritual) and amulets such as ema and omamori until 2 February.
Get hold of seasonal items from Animal Crossing: New Horizons
For those who aren't in Kyoto, you can still enjoy setsubun with the release of new items and costumes based on this popular Nintendo life simulation game. In accordance to the setsubun tradition of tossing roasted soybeans as a person dressed as an ogre, Animal Crossing has announced that they'll be releasing a bean-tossing kit via the Nook Shopping app and an ogre costume via the Able Sisters' shop starting 1 February.