It is 3PM and you got a rumbling in your tummy. This peckish feeling, familiar to many of us, is the time when you raid the pantry and reach out for a snack.

In Japan, an afternoon snack is called "Oyatsu". Did you know it comes from the word "yatsudoki", which refers to 3PM? Snacking is a part of Japanese traditions and its origins go way back to the Edo period (1603-1868). Farmers used to eat something light in between meals for sustained energy to work the fields. In modern times, oyatsu simply means a time to enjoy a short break and a snack.

Contrary to popular belief, snacking isn't necessarily a bad thing. It helps to curb hunger and regulate your appetite during meal times. Of course, that does not mean stuffing your face with chips or sugar-laden pastries. Try these yummy and healthy snacks from Ibaraki to satisfy your mid-afternoon cravings!


Japanese Sweet Potato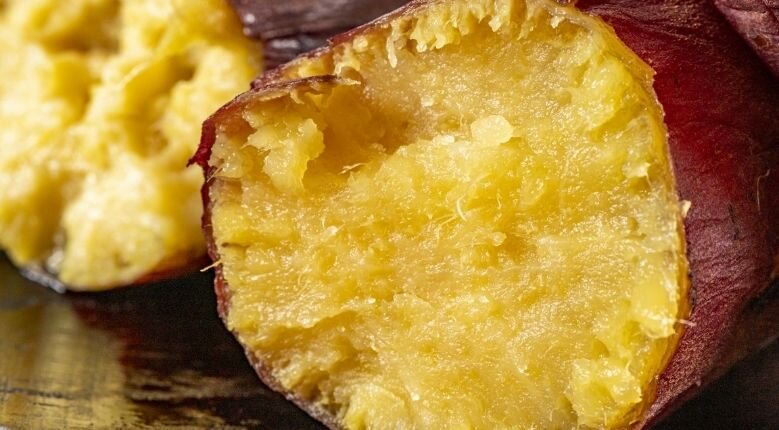 Those who have tried Japanese sweet potato (satsumaimo in Japanese) will know that this is not your regular sweet potato. It is creamy, moist and fills your palate with an intense chestnut-like sweetness. For some of the best-tasting ones, get those that are grown in Ibaraki prefecture.

With an abundance of nutrient-rich soil and gently sloping fields, Ibaraki is an agricultural haven and the biggest gross agricultural output of sweet potato in Japan. Just think of all the delicious sweet potatoes you can eat! A simple way to enjoy it would be to bake it and just eat it on its own. These baked sweet potatoes actually taste like cake but a much healthier version.

If fuss-free snacking is your style, you would love Hoshi Imo or dried sweet potatoes. Ibaraki's Hoshi Imo is made using Beniharuka sweet potatoes, one of the most popular varieties that are known for their remarkable sweetness. Not only is it delicious, but these golden sweet potato strips are also incredibly nutritious too.
Natto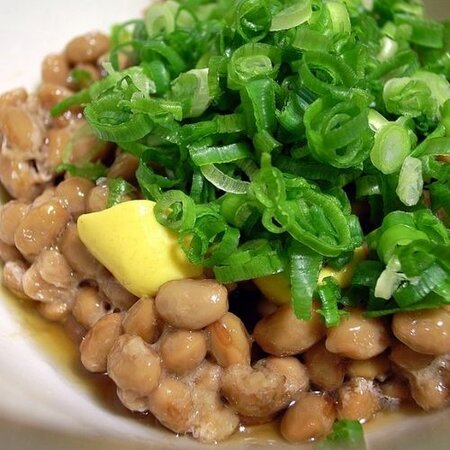 A bowl of these umami-packed gooey beans will satiate your hunger easily and give you health benefits. For true natto lovers, head over to Mito city in Ibaraki, also known as the Natto capital. Here, you can find a traditional type of natto that is left to ferment in rice straw. It is a nostalgic and particularly delicious taste that has been enjoyed by the Japanese for more than 1000 years.

Of course, the slimy texture and strong smell aren't what many people like to consider as a tasty snack. But, what if this super healthy fermented bean can be made into scrumptious crunchy nibbles?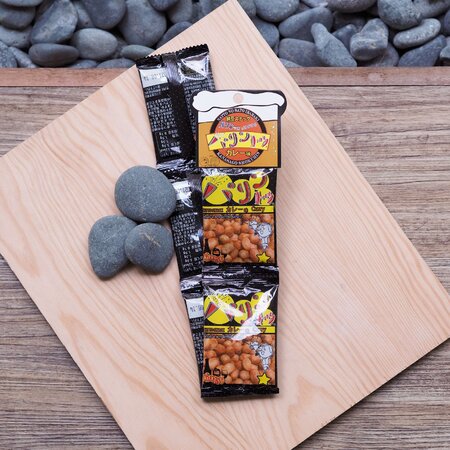 Crispy natto in Wasabi flavour is sure to perk you up during tea time. Kanasago Foods in Ibaraki developed a Parintou Snack that is made from special Mamenoka natto beans. These beans go through a process of low-temperature vacuum frying, which reduces the slime and smell, yet preserves the nutty taste and health benefits. Goes great with a cup of tea!