Japan is well-known not just for
effective and must-try skincare and bodycare products
but also for intriguing beauty tools. We're so drawn to them because of their eccentric appeal yet undeniable functionality. But apart from the
visually-peculiar beauty tools
we've already sifted through before, here's another pile of top-to-toe self-care picks that'll surely get you interested. Scroll on for more Japanese beauty and wellness tools you didn't know you needed.
Katatsumuri Cassa scalp massager
Need a quick mood boost in between your daily activities? Give yourself a relaxing scalp massage with
Katatsumuri Cassa's scalp massager
. Fun fact: Katatsumuri means 'snail' in Japanese, thus the shape of the product!
Why you need it:
The tool is ergonomically designed to follow the curve of your scalp and hairline, as well as fit your grasp firmly for better control and tension. The antennas not only help stimulate good blood flow and send relaxing sensations all over your body through the nerves in your scalp but also to help tone the skin to prevent premature sagging.
DAISO Jun Silicone 3D Mask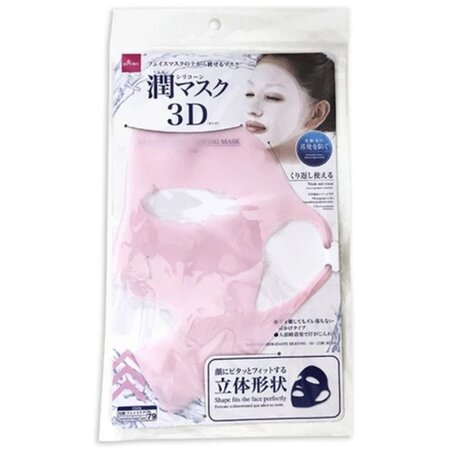 Sheet masks are relaxing as much as they are skin nourishing, but wearing them poses two major problems: they slip off when you don't stay still, and you don't get to maximise the use of the serum because it evaporates before everything gets seeped into your skin.
DAISO's Jun Silicone 3D Mask
is the solution.
Why you need it:
This reusable product helps lay the sheet mask firmly to your face for better product absorption. The product also has ear hoops and a snug yet still comfortable and breathable design that allows you to move about without fear of your sheet mask falling from your face. Did we mention it's affordable too?