Japanese television/movie productions may have a great take on the complications of love and life, but what if the story revolves around food? No, we're not talking about documentaries about food, with their range of close-up shots; as great as those may be, dramas that weave food into the main storylines, allowing both characters and cuisine to take centre stage, are incredible. Here, we present four Japanese dramas that centre food around the characters' lives.

Midnight Diner (深夜食堂)
The main narrative of
Midnight Diner
revolves around a restaurant owner, known to his customers as "the Master", who operates a small diner in Shinjuku, Tokyo, from midnight to 7 in the morning. He has a small menu available for his customers but is also willing to cook anything as long as his customers are able to provide ingredients. The variety of customers that come from all walks of life throughout the episodes has colourful personalities: we have an ex-TV actress turned prolific cab driver who knows the streets of Tokyo by heart, a yakuza boss who runs an illegal gambling ring, and a pornstar who is a fan of the Master's potato salad.
In spite of the complications revolving around each character's life, they all find respite in the Midnight Diner and in the Master's listening ear, all the while savouring the dish that takes centrestage in each episode and connects to their life story.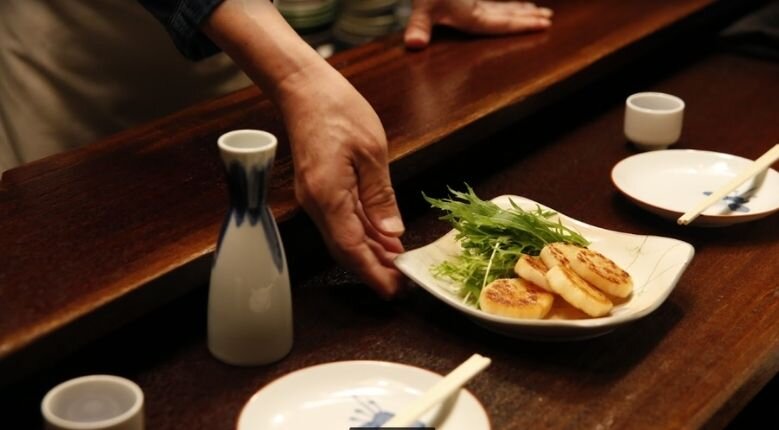 The Way Of The Hot & Spicy (ゲキカラドウ)
The Way Of the Hot & Spicy
follows Kenta Sarukawa, a salaryman who moves from the head office of Lonron, the fictitious company he works at in Osaka to the branch in Tokyo. His colleagues in Tokyo are all fans of spicy foods, and through them, he learns how to enjoy them as well.
During the series, each sales challenge that he's assigned to by his superior has a spice level attached to it, which represents the difficulty of getting the sale (i.e. being able to sign contracts with a particular place to install Lonron drink vending machines). The number of spicy dishes on display during the series may trigger hunger pangs for the viewers, and the drama plot will definitely engage you to no end.