When we think of Japanese lifestyle, minimalism immediately comes to mind. This goes for many aspects, including beauty, fashion, and even home life. That's what NAGAE+ supplements.

NAGAE+ is a Japanese brand that launched in 2015, which champions a well-developed metal casting technology that was founded in Japan over 60 years ago. The brand carries minimalist and made-in-Japan products made with top-notch metal artistry, from accessories to skincare tools to home decor.

Our favourites from their range of products, available on Sift & Pick, below.
Reborn Twelve Horary Signs in Silver
A minimalist approach to Zodiac motifs, these beautiful charms are traditional Japanese ornaments that are meant to bring luck to your home. Each ornament was formed from decade-long revived moulds found in NAGAE+'s warehouse in their factory in Takaoka. Mixing this touch of tradition with hard-to-find gold and silver further elevates each piece.The collection was fittingly called "Reborn" to sum up its nature of combining the old and the new.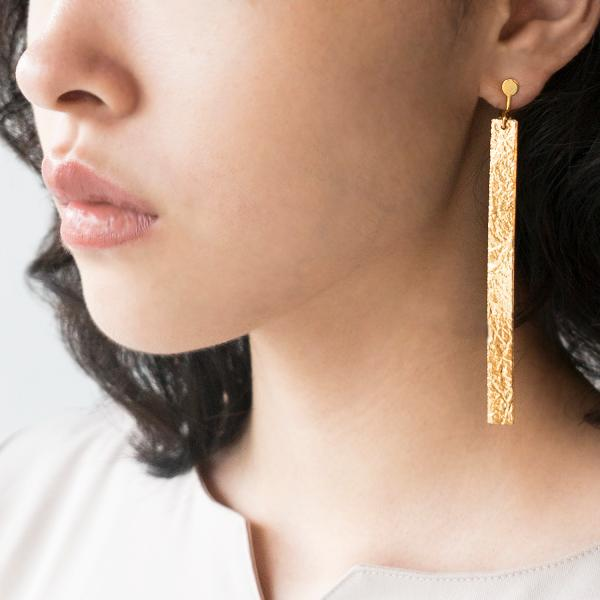 Tin Breath Earrings in Gold
If new fashion finds are what you're looking for, this sleek pair is the one to pay attention to. These earrings are made from Echizen Japanese paper and Italian watercolour paper — materials that have a history of about 1500 and 700 years respectively. Since these materials are fused with soft metal, they are likened to the "soft bending sound of tin. With this, you can easily slightly adjust their shape and style of this accessory to fit your mood or type of aesthetic for the day.
Collinette Lymph Massage Tool
Japan is also quite known for its facial massage tools that come in interesting shapes and sizes. The one that caught our eye from NAGAE+ is this Collinnette Lymph beauty tool. This piece, made in collaboration with a massage therapist to ensure that it is ergonomically designed for the curves of the face and body, uses advanced mould-casting and hand-polishing techniques.
(Product photos from: Sift & Pick)