While Japan is perhaps best known for ocha, the ubiquitous green tea served all across the country, there are actually plenty of less-known but no less delicious Japanese teas. Here are some must-tries from "Japan In A Box".
Japan In A Box brings you the best of
Kanagawa
and
Kochi
Japan. This is brought to you by CoolJP, a platform you can access for the best stories and products from the 47 prefectures of Japan — right at your fingertips, and Mogushop, your go-to for satiating your Japanese food cravings, whether that's instant favourites or prime ingredients.
Deep in a valley carved by the Niyodo River in Kochi Prefecture lies a pastoral tea plantation where a third-generation owner works hard to preserve his grandfather's legacy. In fact, he has continued to innovate by expanding the brand beyond just tea and also offers desserts and jams made with Sawatari tea.
Because it contains zero caffeine, this tea is popular among health-conscious individuals and pregnant women. Even young children are encouraged to drink this tasty, nutritious beverage. It helps to suppress blood sugar from spiking and lower blood pressure. It's also antibacterial and is packed with antioxidants. Guava tea can also be used as an accompaniment when cooking, such as stock for miso soup or simmered dishes, to enhance the flavours of your ingredients.
3. Hojicha Tea/Tosa Aburi Tea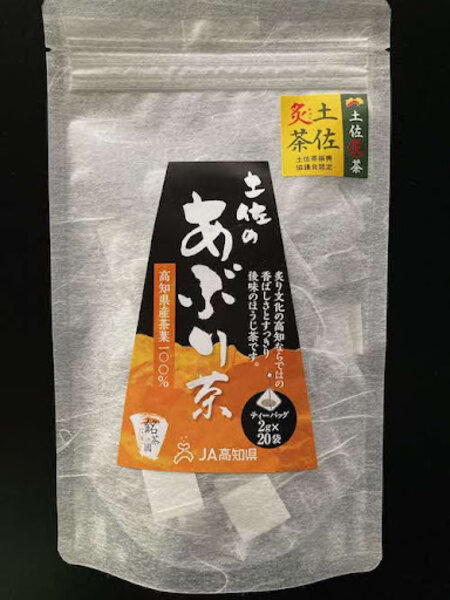 What makes this Hojicha tea unique is that it's 100% made with Kochi tea leaves that have gone through rigorous testing to be certified "Tosa roasted tea". Tosa tea has a warm amber colour and a beautiful aroma that is perfect for sipping on during those long, rainy afternoons.
Why not throw in a packet of tako senbei as well as matcha milk zenzai in this gift set? The former is a savoury snack made with battered octopi and is a Kanagawa speciality while the latter is a type of Japanese sweets that combines matcha, milk and white bean paste.
If you're planning to get a gift for your fellow tea lover, why not package the teas in a beautiful tosa washi paper gift bag? Made in Kochi Prefecture using traditional techniques that date back to the Edo Period, this high-quality paper is known for its delicate texture yet surprisingly resilient tensility. Food is one of the best ways to channel the spirit of a city. Which one of these three boxes from Kanagawa and Kochi will you pick?
Box Contents:
1. Sawatari Tea - 50g
2. Guava Tea - 2g x 5
3. Hojicha - 2g x 20
4. Paper Gift Bag x 1
5. Matcha Milk Zenzai - 200g
6. Taco Senbei - 70g
This was created in partnership with MoguShop, an online Japanese-focused grocer with a wide selection of popular and high-quality Japanese products at great prices. It seeks to bring the best of Japan and beyond to the shores of food-loving Singapore!

Ready for tea time? Tag @mogushopsg on Instagram to share your picks!