If you're a fan of Japanese food, you probably know that "shun" or the seasonality of ingredients play an important role in Japanese cuisine and culture. Shun refers to not just seasonal ingredients as a whole, but also the time of the year where a particular ingredient is at its freshest and most flavourful.
But did you know that "shun" can extend to desserts too?
Here is a round-up of some of the sweet treats that the Japanese enjoy in the winter months.
Oshiruko (Zenzai)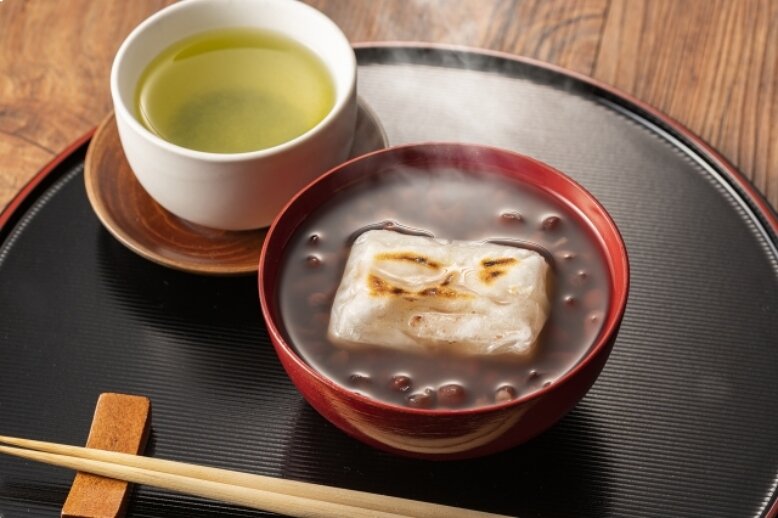 When it's frosty outside, nothing warms the belly and soul quite like a piping hot bowl of zenzai. This traditional Japanese dessert soup is made with azuki beans and served hot with mochi (rice cake) or shiratama dango (glutinous rice flour dumplings) added into the soup. The combination of the toasty, chewy rice cakes with the subtly sweet, aromatic red beans makes this a winning combination.
Manjyu
Manjyu is a classic wagashi (traditional Japanese confectionery) with a soft, sticky exterior made with flour, rice powder, buckwheat and kudzu (Japanese arrowroot) and a filling that changes depending on the season. In the winter, manjyu is usually stuffed with chestnuts but in certain parts of Kyoto, they also sell sake manjyu where the dough is made of sake and stuffed with a sweet bean paste filling.