This June, we're all about celebrating diversity! And there's no better way to get festive this Pride month than to showcase bold and powerful looks. Looking for products that would add a splash of colour to your every day? Read on and check out the hottest of June 2019's beauty launches around the region.
Shu Uemura Nobara Collection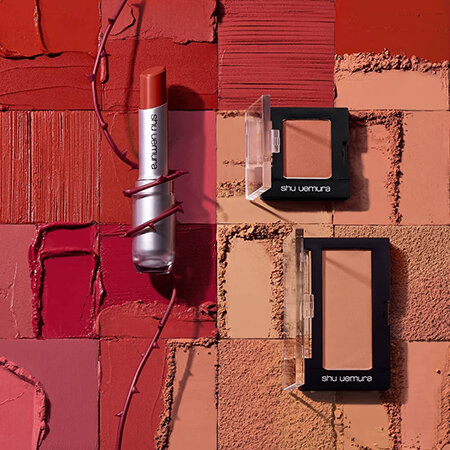 My Lips But Better Rouge Unlimited lipstick, SGD38; Pressed eyeshadow, SGD25 ; Glow On blush, SGD33 (Photo from: @shuuemura)
Show your bold contemporary appeal this month with Shu Uemura's latest Nobara Collection. The collection includes eight new My Lips But Better Rouge Unlimited lipsticks that come in both matte and satin textures, Pressed Eyeshadows, and Glow On blushes for the cheek. Featuring earthy brick shades, this collection will surely add more depth and intensity to your sophisticated look.