Just an hour away from Tokyo by JR's Shinkansen, we arrived at Karuizawa (軽井沢) to be flabbergasted by the total absence of snow, except in the distant mountains, despite the season being in the dead of winter in January.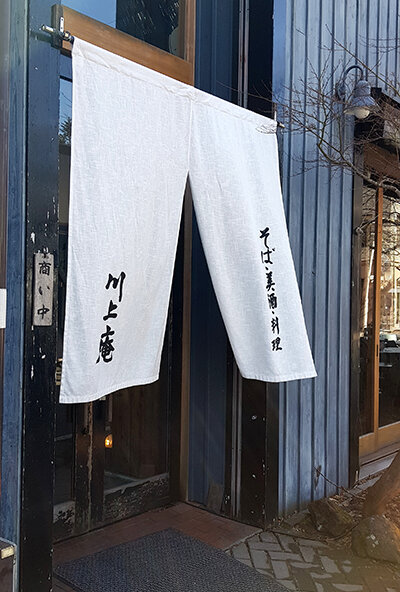 Karuizawa is an upmarket mountain resort situated in the south-eastern part of Nagano Prefecture. Located at the foot of the active volcano Mount Asama, this small but quaint town is a haven for lovers of nature and the slow life, with an engaging array of seasonal activities — it's a popular ski resort in winter — artisan art galleries and museums, and excellent cuisine.

Nagano Prefecture is renowned as a buckwheat growing region and is one of the top producers of this commodity in Japan, thriving on the rich volcanic soil in its highlands. The buckwheat is ground and mixed with the abundant fresh and clean spring water from the mountains to make soba, the reason why this ubiquitous noodle served here is so good.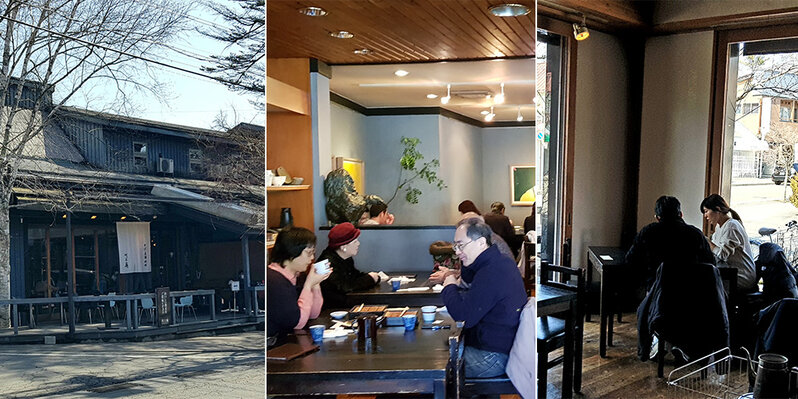 A highly recommended place to try Shinshu soba –– Shinshu is the traditional name for Nagano Prefecture — is Kawakami-an in Karuizawa town, but don't expect a traditional mom-and-pop sobaya. This spacious eatery, while housed within a rather ancient-looking building, has been given a contemporary makeover replete with modern art and glass walls that afford street views while you dine to soothing jazz music. But make no mistake about it, Kawakami-an's nihachi-style soba, made from two parts wheat flour and eight parts buckwheat flour coarsely ground to make textured and firm noodles, is undisputedly the star.