Many people have grown fond of caring for houseplants to refresh their homes in the past couple of years. While bonsai is a popular choice for convenience and compact horticulture, there's another option to consider: kokedama, the Japanese art of growing plants in ball-shaped moss-covered soil.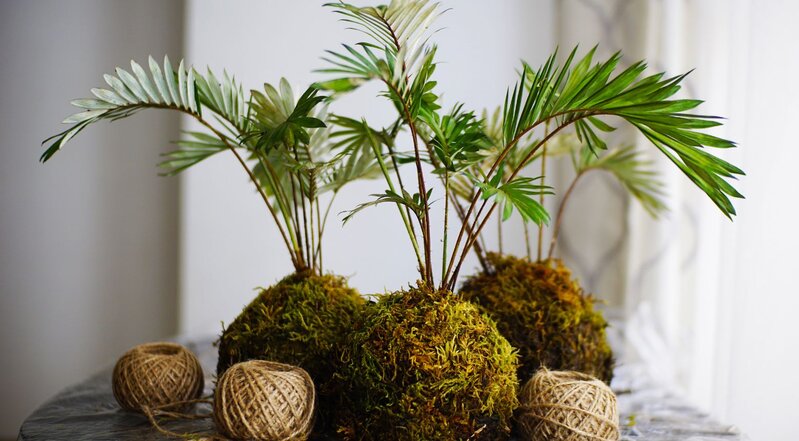 What is kokedama?
It is believed that Kokedama started during Japan's Edo Period (1603 - 1868). It takes inspiration from bonsai-making, more specifically Nearai bonsai where fully-grown plants are taken out of the pot after their roots mature and left to grow as is. Some Nearai bonsai get covered with moss as time goes by. Both practices centre around growing plants for more compact spaces, allowing people who live in the city to enjoy a touch of nature in their homes.
The word 'kokedama' is derived from two Japanese words: '苔 (koke)' meaning 'moss' and '玉 (tama/-dama)' meaning 'ball' which describes the nature of kokedama art. Kokedama being potless is also meant to
symbolise
nature's ability to be self-sufficient, representing harmony and longevity where one can flourish as it adapts to its surroundings.
Since the moss spheres are shaped by hand, kokedama also embodies the Japanese ideal of
wabi-sabi
, which is finding beauty in every aspect of nature's imperfection.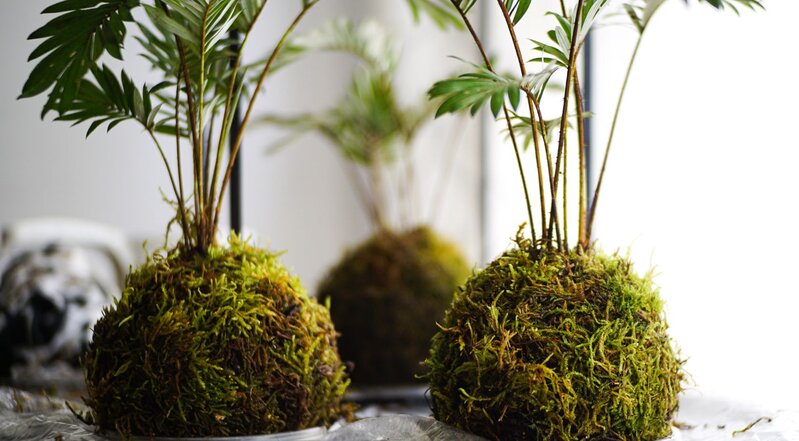 What kind of plants can be used for kokedama?
Any plant that naturally flourishes in small, compact spaces is ideal for kokedama. Some of these include cacti, money plants, pothos, ferns, and most houseplants. Ideally, you'd want a plant that isn't seasonal to make sure your kokedama looks healthy all year round.
The best type of soil and moss to use for kokedama
Traditional kokedama is
made from akadama soil and peat moss
, which, when combined, are easy to shape into a ball. Shops that sell supplies for bonsai usually have these in stock.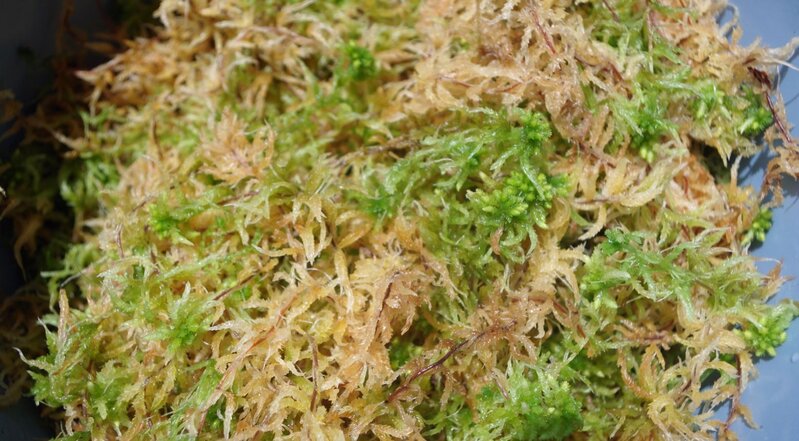 As for the moss, sphagnum moss or hypnum moss are highly recommended because they're great for insulating the plant's roots and retaining moisture. Other types of moss can be used, of course, as long as they're real moss and not faux moss since they must have the ability to retain moisture for the plant to absorb.