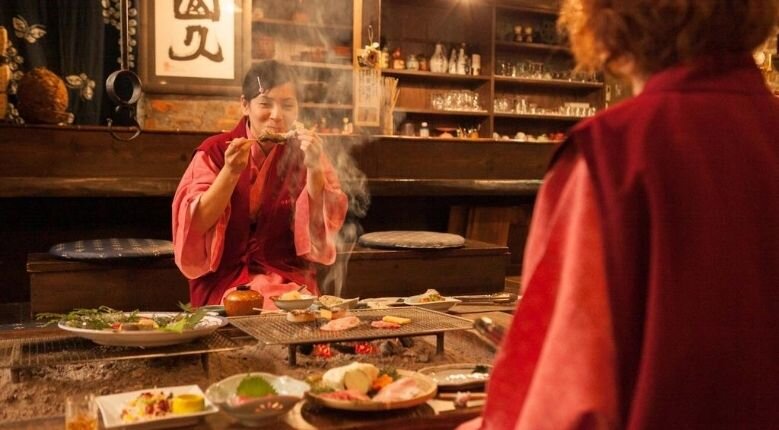 Mention Kumamoto and its cute black bear mascot 'Kumamon' and premium-quality rice comes to mind. But did you know that the prefecture of Kumamoto is also regarded as a gourmet food paradise where you can find some of the most unique local dishes in Japan? Let's take a food trip and whet your appetite!


Karashi Renkon
Simply put, Karashi Renkon is deep-fried lotus root stuffed with mustard. This is a traditional Kumamoto speciality with a history that goes back three centuries ago or since the Edo period. But for lotus root lovers, here is where it gets a lot more exciting.
Fresh lotus root is first generously stuffed with a delicious mixture of Karashi, a spicy Japanese mustard, and Miso paste. It is then covered in a simple batter of egg and flour, and fried to yummy golden perfection. The finishing touch is to serve it thinly sliced, which reveals a pretty yellow flower pattern that resembles a work of art.
Bite into the lotus root and you will be amazed by its contrasting taste and texture. The tart spiciness of the Karashi stuffing is extremely appetising and pairs harmoniously with the delicate crunchiness of the lotus root.
With its enticing flavours, this well-loved Kumamoto speciality is a popular side dish that is often enjoyed with alcohol. Although it is made from simple local ingredients, the Karashi Renkon is a sensorial experience that will have you hooked and craving for more!
Where to try:
Murakami Karashi Renkon
. This speciality store was founded in 1955. Using only good quality local ingredients, they are proud of their traditional taste that has remained unchanged over the years.