The love for fried things on a stick is almost universal, and in Japan, they are on another level of deliciousness. Battered chunks of meat and vegetables on skewers, deep-fried to golden perfection. Sounds familiar? At first glance, Kushikatsu might easily be mistaken for the much-loved Tempura. The difference lies in the batter.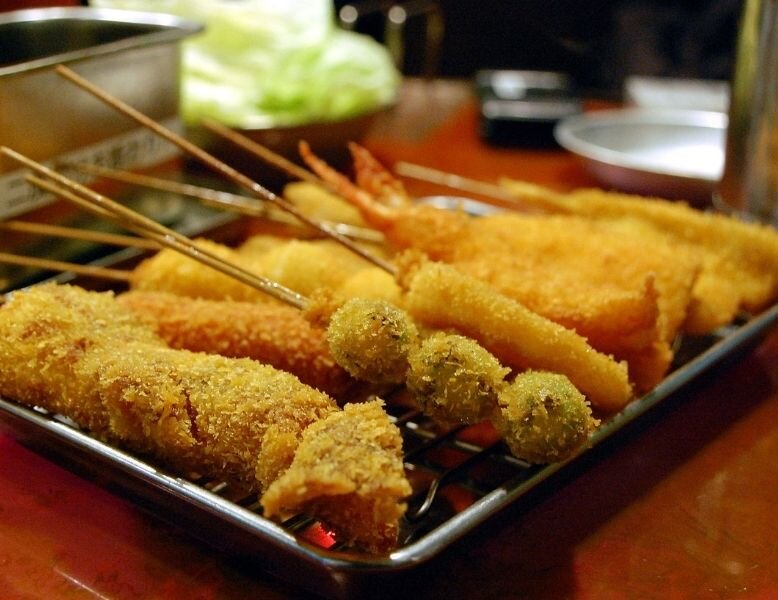 While tempura is delicate and refined, kushikatsu is hearty and satisfying. Tempura uses a light batter made with water, flour and eggs. Bite-sized nuggets of food are individually deep-fried and presented with a beautiful pale yellow-gold colour crust. As for kushikatsu, skewers of meat or vegetables are dipped in a thicker batter and then coated with panko (breadcrumbs), before deep-fried to a golden crunch.
Although the cooking methods are similar, the texture and the taste of both fried delights are different. A true Japanese food connoisseur will know that eating Kushikatsu is a unique food experience.