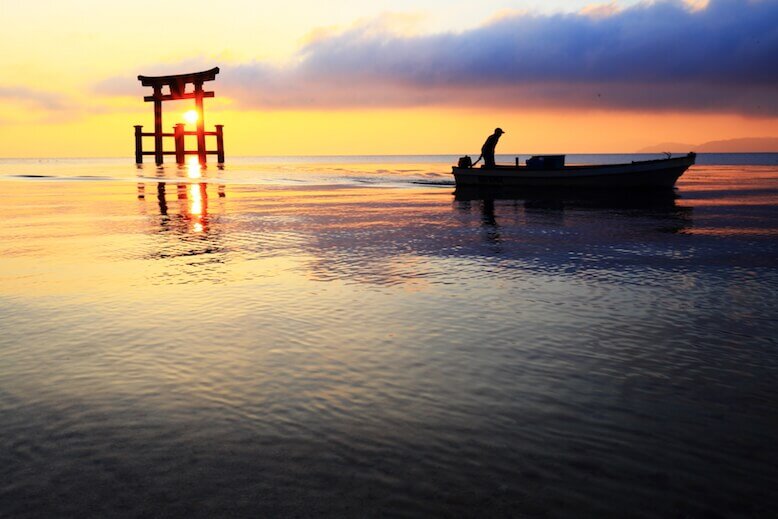 Set yourself adrift and reset your mind in the serene Shiga prefecture, located in the heart of Japan. Just a stone's throw away from Kyoto, Lake Biwa is the largest lake in all of Japan, covering 670 square kilometres.
For a bird's eye view of Lake Biwa, head up to The Biwako Terrace. Located 1,100 metres above sea level, this will afford you spectacular views of the lake and its surroundings. It takes just five minutes by ropeway, and there is a cafe at the top where you can enjoy local specialities, such as gelato made with milk from a nearby farm.
Known to locals as the "mother lake", Lake Biwa is one of the few lakes in the world with a history that dates back to millions of years. The biodiversity is phenomenal. Over the millennia, this lake was the source of nourishment for both flora and fauna alike. Teeming in the shimmering cerulean waters are all kinds of fish that feature prominently in the local diet. A famous example is funazushi, a sushi made with fermented funa.