The best collaborations deserve an encore — and that's exactly what we're getting with the UNIQLO X Mame Kurogouchi Autumn/Winter 2021 collection that's launching on 3 December.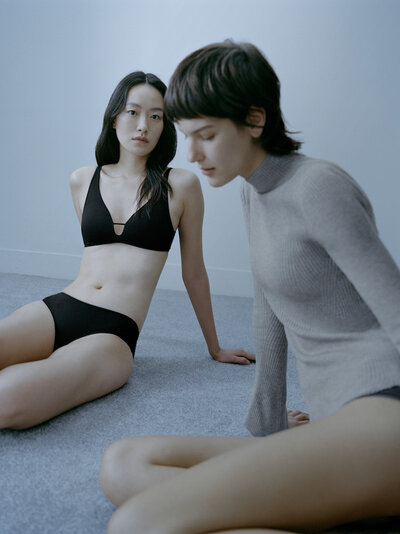 The two brands first came together earlier this year to create comfortable loungewear clothing that are polished enough to also be worn outside the home. Designer Maiko Kurogouchi's love for minimalist and easy-to-style silhouettes is applied to UNIQLO's affordable yet high-quality LifeWear pieces that use 3D knit technology and made with AIRism (items with breathable fabrics). This same winning formula is at the heart of their latest offering: a collection of exquisitely designed cosy and warm innerwear that enhance feminine curves.
Curious about how these chic pieces are made and how you can style them? We chatted with Maiko Kurogouchi to know more about her inspiration and creative process, what it's like to work with UNIQLO and more.