It's hard to resist an omakase dinner invite from
Chef-owner Masanao Saito
at his innovative namesake Japanese restaurant at OUE Downtown Gallery. Hailing from Saitama Prefecture in Japan, Chef Saito comes with a storied pedigree: chef to the Ambassador of Japan Embassy in Sweden before moving on to train at Rutabaga (one Michelin star) and Matbaren (two Michelin stars) in the same country. He's no stranger to Singapore — the chef moved to Singapore in 2014 to work at a Japanese restaurant, then went on to helm the kitchens of a modern European restaurant, 999.99, and the Japanese-Italian restaurant Caffe B before embarking on this latest venture that reflects his passion to meld Japanese cuisine with European culinary techniques.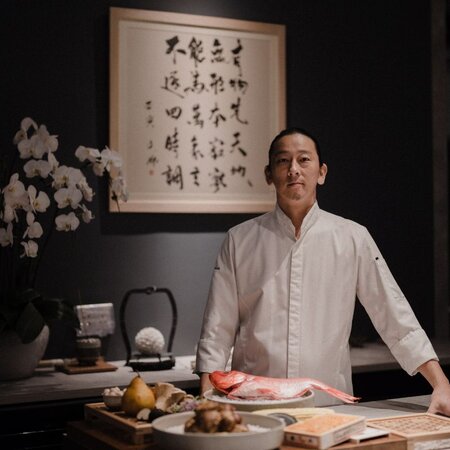 Masa Saito Innovative
is intimate, dressed in a minimalist decor with clean and simple designs that exude a sense of tranquillity and calmness through its understated elegance, anchored on a palette of neutral colours of white, grey, and beige — creating a soothing and visually spacious environment. The live 12-seat counter allows diners to enjoy the sight, smell — coming from the wood and charcoal grills — and sound of the chefs' culinary creations as they buzz around the open kitchen. Adjoining this open space is an enclosed private dining room that seats eight guests.
Honouring Japanese fine dining, the food here is centred on seasonality. The current eight-course Likka (立夏) tasting menu heralds the transformation of spring into summer in Japan, welcoming radiant days filled with anticipation and vibrant energy as they grow longer and the temperature rises, and the air is gentle and warm, carrying the scent of blooming flowers and freshly cut grass.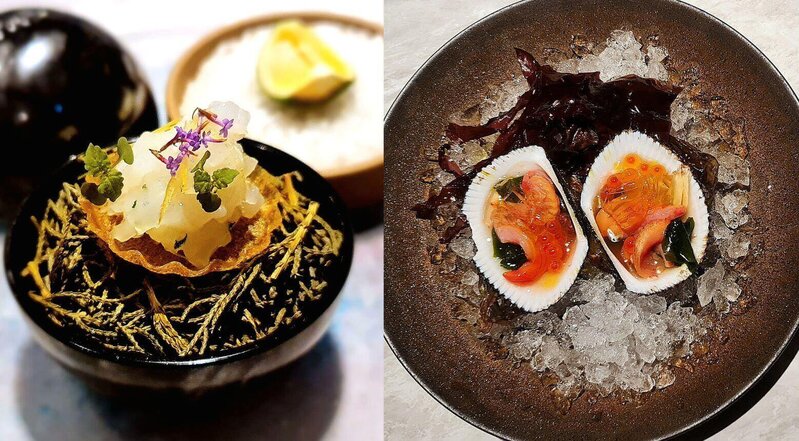 The Likka menu showcases a diverse selection of dishes that beautifully blend the freshest ingredients, artful presentation, and expert culinary craftsmanship that embraces the core principles of Japanese cuisine, such as an emphasis on seasonality, simplicity, and attention to detail while incorporating creative twists and unexpected flavour combinations from the chef's European culinary background.