Travel to the land of the rising sun vicariously through Mattari (suru) Relaxation box from "Japan In A Box" series, 3 special themed boxes packed with charming delights from Kanagawa and Kochi prefectures.
Japan In A Box is brought to you by CoolJP, a platform you can access for the best stories and products from the 47 prefectures of Japan — right at your fingertips, and Mogushop, your go-to for satiating your Japanese food cravings, whether that's instant favourites or prime ingredients.
What's inside the box from Kanagawa prefecture
More than 140 years ago, the first beer in Japan was brewed in Yokohama. Today, Yokohama Beer comes in both bottle and can, with an array of tastes perfectly brewed with the best ingredients. For many, it's become the go-to drink for relaxation after a hard day at work. In our Mattari (suru) Relaxation box, we have selected the Yokohama Pale Ale Bottle and Yokohama Wheat Beer Can.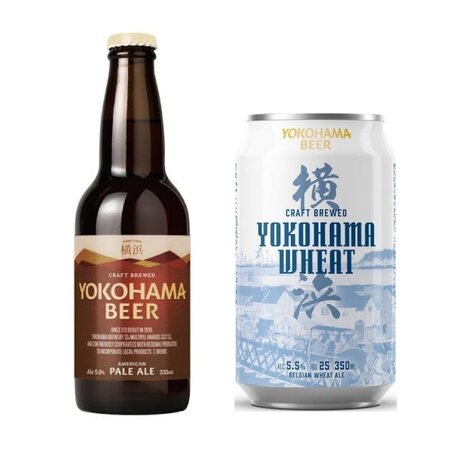 Savour the multi-award-winning Yokohama Pale Ale and let yourself be whisked away to the bustling metropolitan city in Kanagawa.
A thoughtful addition to the box is the Kanagawa Octagonal Yosegi Zaiku coaster. Intricate patterns are formed by the creative and meticulous combination of wood in different grains, colours and textures.
Admire the meticulous art form of Yosegi zaiku, developed in Hakone during the Edo period, on your coaster with every sip of the refreshing Yokohama beer.
Such attentiveness is almost synonymous with the oft-demonstrated Japanese hospitality, famous for anticipating your every need. To go with your beer, how about some delicious Shonan Loco senbei? Everyone's favourite Japanese snack, the crispy senbei now comes with a hint of Shonan Loco Hawaiian-inspired sauce. Similar to BBQ sauce, this also packs a smokey punch to give you that extra kick. Transport yourself to Chigasaki city, known as the birthplace of surfing in Japan. In fact, it's even a sister city to Honolulu, Hawaii, hence the strong Hawaiian influence on this little beach town in Kanagawa. Who knew Kanagawa had these many facets?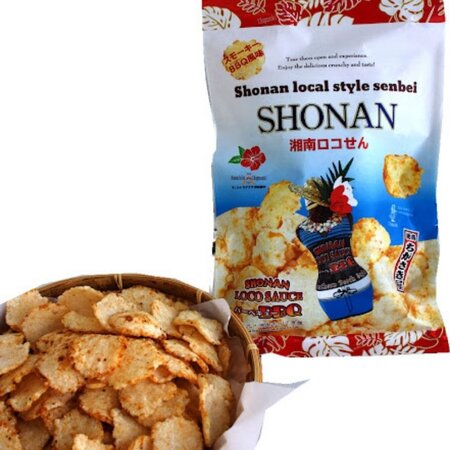 What's inside the box from Kochi prefecture
How can we omit this delicious citrus from our Mattari relaxation box when the prefecture is the largest producer of yuzu in Japan? An easy to drink liqueur, the Kochi Yuzu Shu makes a stunning finish to your day. The 500ml bottle is a perfect size to share with friends and loved ones.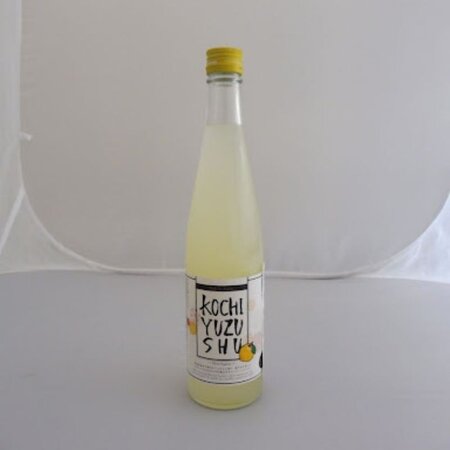 A generous amount of yuzu juice from Kochi added to every bottle of Yuzu Shu makes it a refreshing pre-dinner drink.
The fragrance and subtle sweetness of the yuzu also go extremely well with the crackers in the box. Aonori Senbei and Kawaebi Senbei are both popular snacks of Shojuan, a well-loved confectionery that has been mastering the art for nearly 100 years. It's no wonder hotels and inns in the prefecture choose them to cater their tea confectionery. Made with Kochi's speciality, Aonori, this Senbei has a thin green laver that gives its freshness to the cracker while Kawaebi Senbei is bursting with savoury taste. The soft surimi (shrimp paste) is made by carefully baking the deshelled shrimp. Bring home a taste of Kochi and enjoy it right at home!
How about a unique non-alcoholic beverage to pair with the fragrant snacks? Goishi Tea, also known as "go stone tea", it's so named because it resembles the black stones of the board game "Go". This dark tea goes through two stages of fermentation – one by mould and the other by lactic acid bacteria. In the second stage, the tea is pickled, giving it its distinctive sour flavour. Because of its rarity, goishi tea is highly prized and is usually used as an ingredient in chagayu (Japanese rice porridge with tea).
Food is one of the best ways to channel the spirit of a city. Which one of these three boxes from Kanagawa and Kochi will you pick?

Box Contents:
1. Yokohama Pale Ale Bottle - 330ml
2. Yokohama Wheat Beer Can - 350ml
3. Kanagawa Octagonal Yosegi Zaiku coaster x 1
4. Shonan Loco senbei - 85g
5. Aonori Senbei - 6pc (40g)
6. Kawaebi Senbei - 6pc (32g)
7. Goishi Tea - 20g
8. Kochi Yuzu Shu - 500ml
In partnership with MoguShop, an online Japanese-focused grocer with a wide selection of popular and high-quality Japanese products at great prices. They seek to bring the best of Japan and beyond to the shores of food-loving Singapore!
What's your beer of choice? Tag @mogushopsg on Instagram to share your spread!