While Mie is famous for being the home of Ise Jingu, a shrine known to be the 'soul of Japan', there are plenty of other reasons to visit this prefecture. From sightseeing at the beautiful Ise Shima Bay known for Japanese pearls to surveying an entire museum dedicated to the way of the ninja, here are five family-friendly activities to do in Mie to add to your itinerary.
Take a cruise around the "Doro-kyo" Valley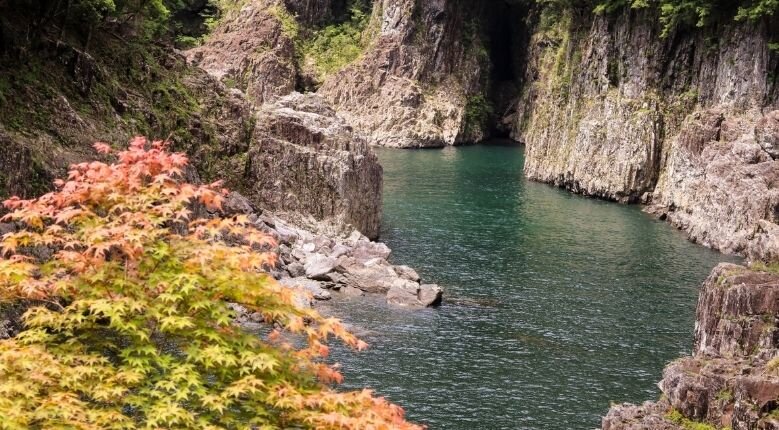 Situated in eastern Wakayama at the border of Nara and Mie prefectures, the Doro-kyo Valley is a 31KM-long ravine along the Kitayama-gawa River. Designated as a Special Place of Scenic Beauty, this valley was formed over centuries of powerful erosion, creating a dramatic landscape of gigantic rocks and vertical cliffs. The best way to enjoy this magnificent scenery is to hop on a cruise that takes you on a languorous tour along the emerald-green waters.
Enjoy thrills and spills at the Nagashima Spa Land
This sprawling resort includes several attractions for the family — from outlet shopping to a verdant Flower Park — but the main draw is, of course, Nagashima Spa Land. The amusement park offers over 40 adrenaline-pumping rides, including one that does a full vertical loop. For something a little less high-octane, you may want to try the Ferris Wheel, which offers spectacular views of the Ise Bay. There is also a water park on-site to keep the young ones entertained.