There are many benefits to having a minimalist wardrobe: it reduces decision fatigue, which makes dressing up in the morning a little easier; it keeps clothing clutter to a minimum; saves closet space and more. But while we know that keeping a capsule wardrobe may be good for us, actually taking the steps to build one is easier said than done. To help you get started, we talked to Eri Kobayashi, a Tokyo-based closet consultant and founder of the Minute Style app. Ahead, her tips on how to create your very own minimalist capsule wardrobe inspired by the sleek aesthetic that Japanese style is known for.
Tip #1: Draw the line between necessities and desires
Creating a minimalist capsule wardrobe isn't just about choosing clothes, it's also about learning how to differentiate your needs versus your wants. "It could be different from person to person, but we more or less know ourselves and which items we need to buy. Let's say if I've worn out a knit sweater then I would need to replace it, right?" Eri said. Aside from that are our desires, which we may want to add to our wardrobe because they're kawaii or are on sale but aren't necessarily something that we really need in order to have a functional wardrobe. This is not to say that having a capsule wardrobe means we shouldn't indulge our desires from time to time, though, Eri said, but rather the purpose of drawing the line is to be aware of our purchases and strike a mindful balance between the two.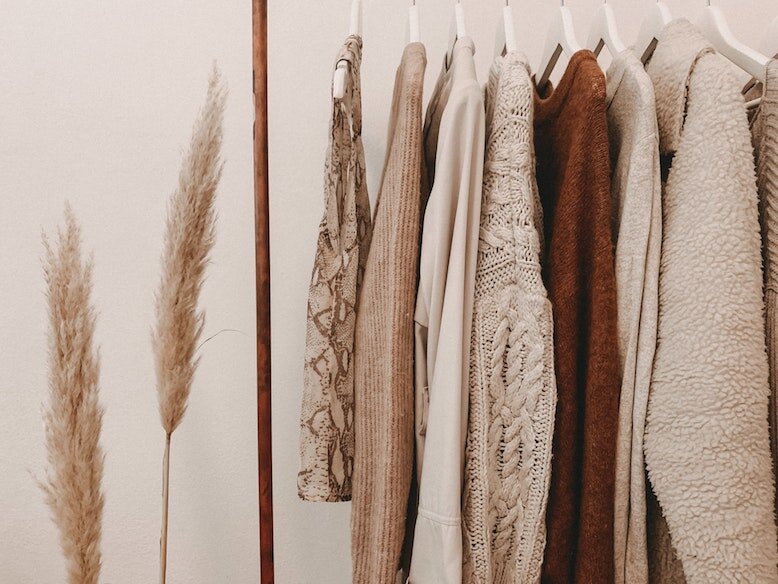 "The moment you start not thinking about your budget or the quality of a particular item, then it would be easier to buy stuff," Eri said. "But if you know you're kind of investing in your wardrobe then you would be cautious and thoughtful about what you buy." In the end, only you know what you truly need. It's something that you develop over time. "The more minimalistic you become, the more distinct your style will be," she said. Who knew creating a capsule wardrobe can also be so philosophical?
Tip #2: Pick items that complement your environment
In Japan, where one can experience four seasons, people make an effort to complement their environment. "You want to be part of it (the transition) through your fashion. Right now, as the colours of the leaves turn to yellow and red, people tend to blend and wear something that reflects those deep coloured-items. The same is true during sakura season when people naturally pick up pale colours," Eri said. For us tropical babes, Eri said that we can adapt this through picking pieces that will go well with our cultural events such as Christmas and Chinese New Year.