Hidden among the grey concrete and glass slabs in the Central Business District is a sanctuary of green. It sits atop Funan Mall, an edible garden comprising basil, lemongrass, mint, lettuce, watermelon and 45 other fruits and vegetables grown around the ledge of a rooftop.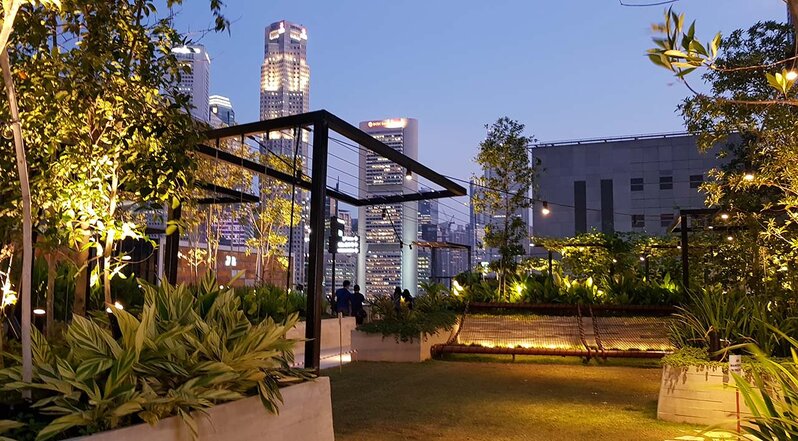 And it is here in this garden where
Noka
serves inventive Japanese small plates in an attempt to reconnect diners with the source of their food. Farm-to-table in a mall sounds like an oxymoron. But there we were, eating dishes garnished with marigold, blue pea flowers and microgreens — all grown 20 metres from our table.
The folks at Noka are no strangers to foraging: its sister restaurant, Open Farm Community, has been serving freshly harvested ingredients for several years now. At Noka, Chef Takuma Seki does a great job of taking locally grown ingredients uncommon in Japanese cuisine, like spring onions and kale, and infusing them in traditional dishes.