If you've ever visited Japan or even dined in a Japanese restaurant, you would have experienced omotenashi. Omotenashi is the art of Japanese hospitality and refers to the dedication and meticulousness one pours into their craft, as well as the ability to anticipate and fulfil people's needs in advance.
Such showmanship is best displayed in the OMOTENASHI Selection, a prestigious award that aims to showcase the creativity and ingenuity of Japanese-made products and services. According to the organisers, the OMOTENASHI Selection Award is given to products and services that are recognised to be "overflowing with the unique charms of Japan that should be shared with the world".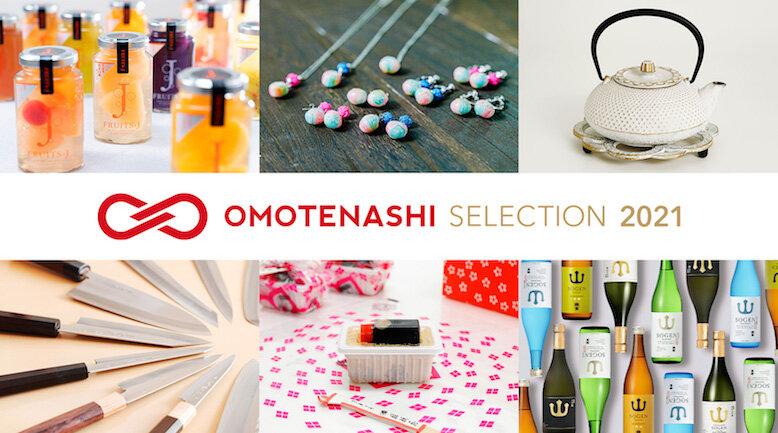 First started in 2015, the Omotenashi Selection is held twice a year for the last few years. This year, the first round of winners were announced in an award ceremony on 1 June, with 85 products in total recognised for their outstanding creativity. Here are some highlights from the stellar line-up.
From Iwate: Nambu Ironware Kettle Reiwa Arare With Pot Stand
Nambu cast iron crafts has a long history that dates back over 900 years. They are prized for their unique sand processing technology and elegant designs that are beloved in Japan and internationally. This award-winning design was created to herald the beginning of the new Japanese era, Reiwa, and was inspired by a poem in the Manyoshu, Japan's oldest collection of poetry.
As the poem was a love letter to the beauty of plum blossoms, this exquisite ironware kettle features the distinctive flower designed on the pot stand and lid while the body is embellished with the iconic Arare dot pattern of Nambu ironware. Of course, this pot doesn't just look good, it works great as well. Nambu ironware is made with a high-quality enamel coating on the inside, which ensures high heat retention and ease of maintenance due to rust resistance.
From Kagoshima : Zaiho Premium Pudding
You've probably heard of how Kobe beef producers play classical music while feeding their cattle, but have you heard of Kagoshima poultry farmers that raise their chickens on natural alkaline hot spring water and special feed containing lactic acid bacteria? Well, Zaiho is one such company. This is why the eggs produced by their chickens have rich, firm orange yolks. The eggs, when combined with the luscious jersey cow milk from Aso City, result in a pudding that is unbelievably smooth and creamy. Zaiho Premium Puddings are available in six flavours — Special (plain), matcha, chocolate, cheese, sweet potato and kinako (roasted soybean).