Located about two hours by train from Tokyo, Gunma Prefecture is a landlocked prefecture well known for its beautiful mountain scenery and its top-quality hot springs. In fact, the prefecture is home to more than 450 natural onsen, with about a quarter of them including accommodation.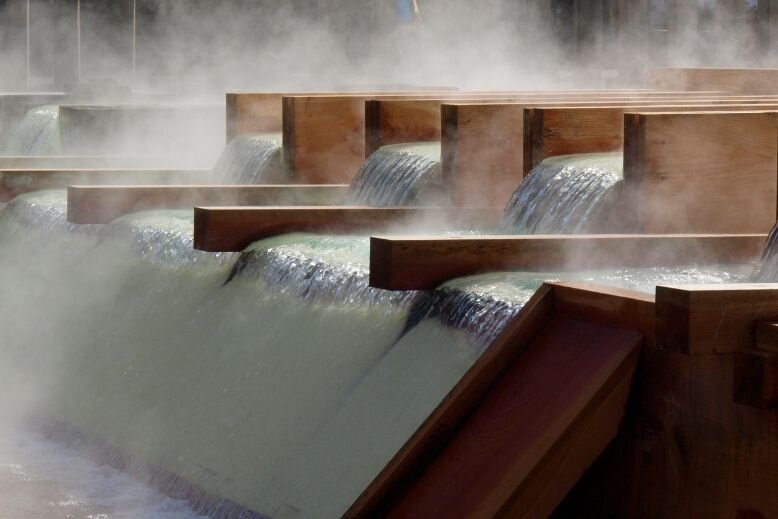 Should things finally ease up, here are five onsens to consider for your next trip:
Kusatsu
Arguably the most famous hot spring district in Japan, Kusatsu is renowned for its large volume of mineral-rich water. Originating from Kusatsu's volcanic Mount Shirane, the melted snow from the peak seeps into the ground where it absorbs minerals and gets heated by magma before it reaches the lower elevation of the town where it gets pumped out in the yubatake (hot water field). Kusatsu's yubatake gushes out a whopping 8,500 gallons of natural onsen water every minute, making it the highest volume in the country.
You can enjoy the health benefits of Kusatsu's hot spring water at any of the many public baths and privately owned ryokan dotting the area. Some of the most popular public baths include the sprawling outdoor bath, Sainokawara Rotemburo; as well as Ohtakinoyu, an indoor bath that features awaseyu (partition baths), a unique tradition where you start at a bath of a lower temperature and slowly make your way up to the hottest one.