When we learned that Senka has arrived in the Philippines, we knew we had to try the popular Senka Perfect Whip, which has been the number 1 cleanser in Japan for 10 consecutive years.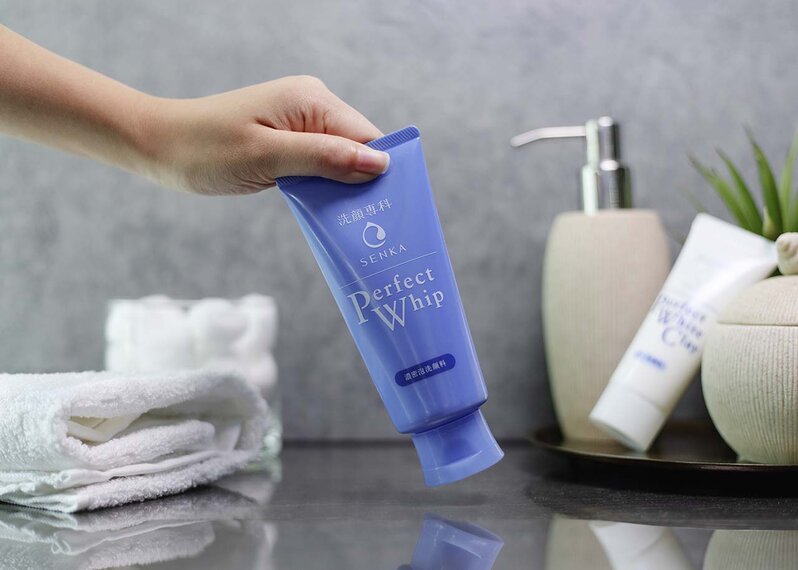 The Senka Perfect Whip retails for PHP279/~USD5.40 for 120g and PHP129/~USD2.50 for 50g.
Known for its rich, dense white foam, this cleanser lifts up impurities from the skin while being light and gentle. It has naturally derived silk essence that protects the skin while leaving it feeling soft, double hyaluronic acid that moisturises, and Shiseido's unique Aqua-in-Pool ingredient that protects and strengthens the skin against damage. Championing nomitsu, which means rich intensive care in Japanese, this cleanser also doubles up as a self-care product because it's designed to soothe and calm you. It's a favourite among many and even considered as holy-grail by some. But what do four #TeamClozette members think about it? Read on.


Alyana, Features Writer

I tried out the Senka Perfect Whip before and during my one-week trip to Japan to see if my skin will react differently to the formula based on the different environments it was exposed to. During the weeks prior to the trip, my oily-combination skin felt soft and hydrated whenever I used the Perfect Whip. My dry areas also appreciated the added moisturisation.
In the colder Tokyo weather, the formula prevented my skin from drying out — my skin looked dewy and not at all oily as it would have been in humid weather. I tried "whipping" the small amount of product into the prescribed foam for maximum benefits, and there was a difference from the times I would quickly emulsify it whenever I'm crunched for time. It also removed the makeup I had on well, even without the use of makeup remover beforehand. The Perfect Whip was great for me — as a staple in my stash and a travel buddy.