We've all gone through makeup days where the foundation starts caking up as the hours go by. You'll whip out a beauty sponge and try your best to fix it, but what a hassle it is to be constantly checking and retouching problem areas because the foundation is just sitting on top of your skin.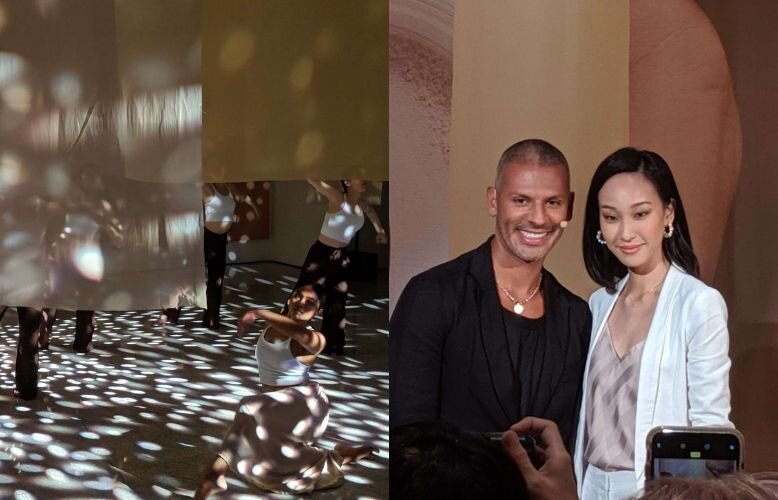 Vincent Oquendo, SHISEIDO's North America Color Artist, uses products from their new Synchro Skin collection on a model in the Singapore launch.
Well, worry no more. We were able to see SHISEIDO's new Synchro Skin Collection in action during their Singapore and Malaysia launch. SHISEIDO's North America Color Artist Vincent Oquendo was there to exhibit and explain the improvements they made in their formulas. If you're wondering what makes this new line so revolutionary, here's the answer: the Synchro Skin Collection features their ActiveForce™ Technology, which makes their formulas resistant to sweat, oil, and motion. It targets the three main reasons why liquid and cream-based makeup don't last throughout the day: sweat and humidity, oil and sebum, and your facial expressions. Who wouldn't want makeup that lasts all day? We know we do. Learn more about the science behind this new J-beauty base range by reading on.