In a megacity like Tokyo, it's easy to be spoilt with fine dining options, but it's a whole other experience doing it with sky-high views coupled with exquisite cuisine.

Entrance to Sky Restaurant 634 (Musashi)
Welcome to Sky Restaurant 634 (Musashi) or 634 Musashi, Tokyo's highest fine dining restaurant. Represented by the figures 6 ("mu"), 3 ("sa") and 4 ("shi") in its name, 634 Musashi is perched inside the world-famous Tokyo Sky Tree tower that stands 634 metres above sea level. Despite having been open for more than seven years, 634 Musashi continues to garner popularity among diners today and certainly shows no signs of slowing down.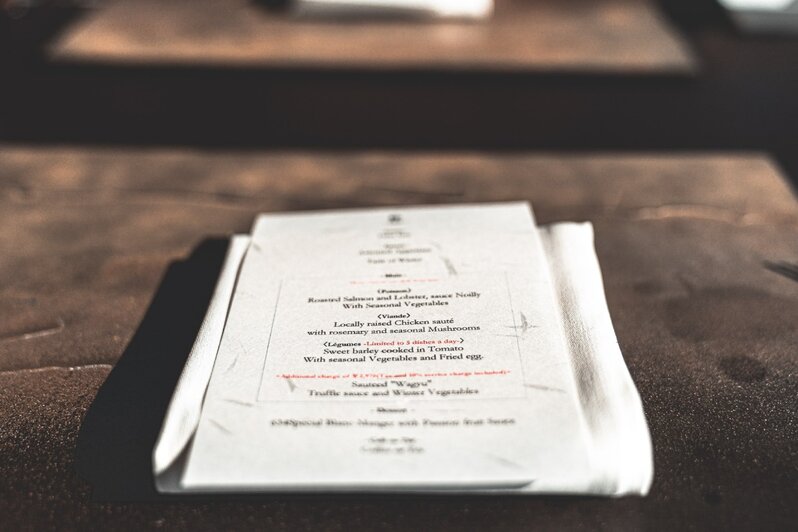 Lunch menu featuring Chef Makimura's "Tokyo Cuisine"
634 Musashi is helmed by Master Chef Naoya Makimura, who once worked at the prestigious Maison Paul Bocuse in Daikanyama. He blends his French techniques with Japanese taste to bring to life his vision for "Tokyo Cuisine," which boasts sophistication and elegance using mostly locally sourced produce for his work.