The basic recipe for a whisky highball is simple: one part whisky, three to four parts soda water, and a twist of citrus. But perfecting it is much harder as we learnt from the Art Of Japanese Highball session conducted by Kenta Arai, a Japanese bartender who has served in bars around the world and is the owner of BAR Arai Tateguten in Tsukishima, Tokyo, in collaboration with Suntory Whisky Kakubin.
The popularity of whisky highball in Japan began in the 1950s and has since waxed and waned through the decades. But in the mid-2000s, Suntory helped to revive highball culture in Japan by redefining the quality of the highball and bringing it to new territories.
For this occasion, Kenta Arai's choice of whisky for the highball is Suntory Kakubin, meaning "square bottle" in reference to its iconic square-cut tortoise-shell design. Produced since 1937, this blend of bourbon-cask whisky from Yamazaki and Hakushu distilleries oozes a sweet aroma with a rich flavour and dry finish, its versatility making it ideal for highballs.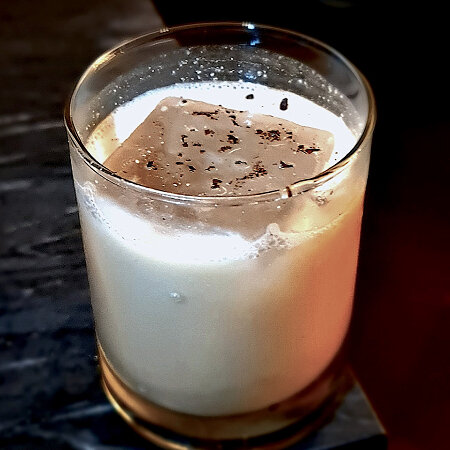 Arai pushes the creative boundaries of his concoctions: the Wagashi Highball makes a play on the Japanese sweet Kuro Goma Kinako; the Kakubin sweetness is pronounced by the astringency of black sesame and a sprinkle of kinako or roasted soybean flour, paired beautifully with a ball of mochi. But the one highball that really hits the spot is the Hojicha Godfather — the shaken hojicha-infused Kakukbin and coconut create a creamy cocktail akin to an alcoholic café au lait, finished with malt shavings.
On perfecting the art of making a great highball, Arai advises, "The highball is a very simple cocktail - just whisky and soda. So it's very important to think about how both elements balance each other. For me, it's choosing a soda water that complements the character of the whisky to help to convey the spirit's unique personality."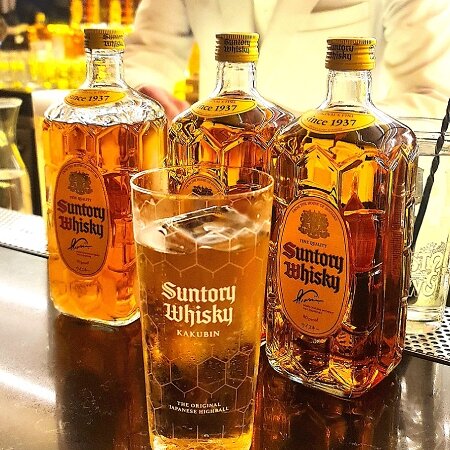 Here's his recipe for the classic whisky highball:
Chill or freeze the Suntory Whisky at least 8 hours beforehand.
To your serving vessel of choice, add some water and ice, before stirring. This keeps the glass cool and refreshing.
Pour 45 ml of Suntory Whisky into the mixing vessel.
Add in 3 drops of lemon juice, followed by your ideal amount of soda depending on your preference for fizziness.
Stir and shake the mixing vessel well.
Place some ice into the serving vessel - the bigger it is, the more it can keep the carbonation of the soda water in.
Apply a dash of lemon zest around the serving vessel, and enjoy!
If you are not ready to try out the art of mixology, you can still experience Kenta Arai's classic Kakubin Highball at Social@Honcho from now till end January 2023.
Social@Honcho
2 Ann Siang Rd,
Singapore 069692
Discover the wonders of Japanese-Peruvian fusion food at Japonesa Restaurant.