Back in the 2000s, I remember visiting Genki Sushi, the first kaiten-zushi (restaurants that use conveyor belts to serve sushi and other offerings) in Singapore. It subsequently exited the market and returned a few years ago.
Judging by recent developments, the conveyor belt sushi is making a resurgence, with Sushiro — the largest kaiten sushi restaurant chain in Japan — joining the foray alongside other chains like Sushi Express, Sakae Sushi, Nihon Mura Express and its compatriot Chojiro from Osaka that also made its debut here last year.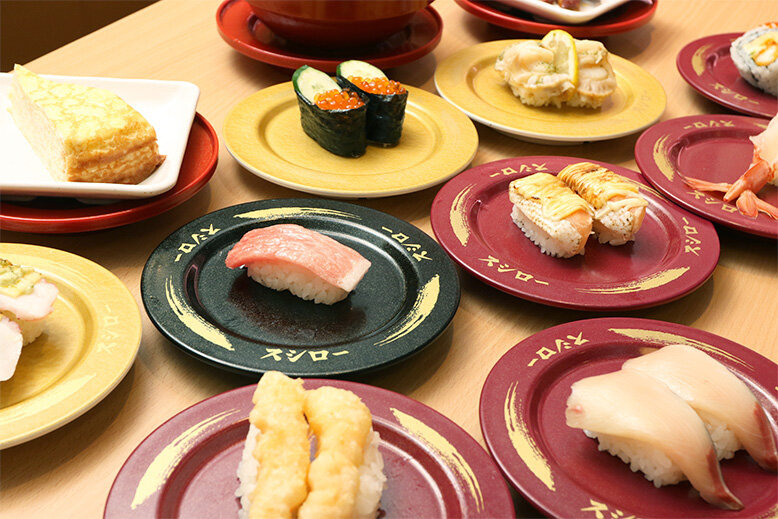 An assortment of sushi from Sushiro (Photo from: Sushiro)
Sushiro debuted in Southeast Asia a few months ago with an outlet at Tiong Bahru Plaza in Singapore. The subsequent long queues had been a deterrent for me to patronise it, so I was delighted to accept a media tasting at its 124-seater second outlet at Level 3 of Isetan Scotts in Orchard Road.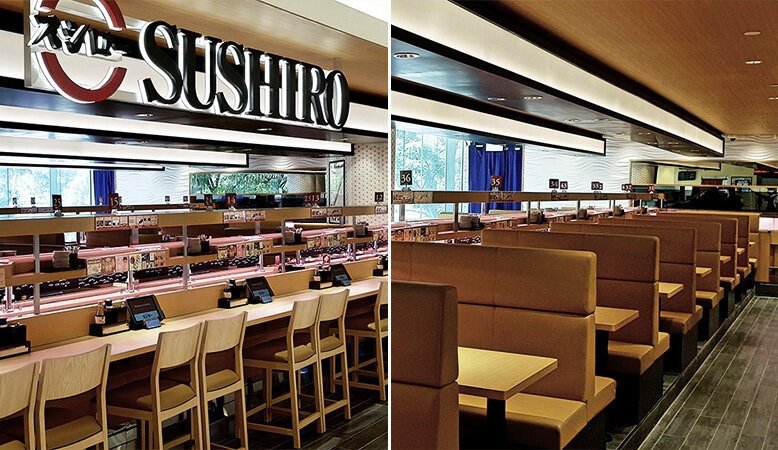 Interior of Sushiro at Isetan Scotts

Sushiro comes with impressive credentials: founded over 30 years ago, in 1984 to be exact, its network spans more than 530 outlets globally and serves over 150 million customers every year. A signature feature is its two-tiered system conveyor belts that deliver side orders as well as both rotating and à la carte sushi placed via a touch-panel ordering system. To ensure optimal freshness, each plate is electronically tagged to allow the restaurant to monitor, remove and discard unclaimed dishes after they have travelled 350m on the belt.