It's Friday night in Shinjuku, and there's a general sense of good cheer in the air. Girls giggle and lean on their friends and people stand in the streets huddled in tight circles to chat. Come late evening, you can find salarymen, who have become very publicly drunk, slouched in the corners of buildings everywhere.

You get the sense that with the arrival of the weekend, the spell of social introversion that is characteristic to Japan is broken. People loosen up, they get to be themselves. There is no greater evidence of this notion than in Shinjuku's Taito Station.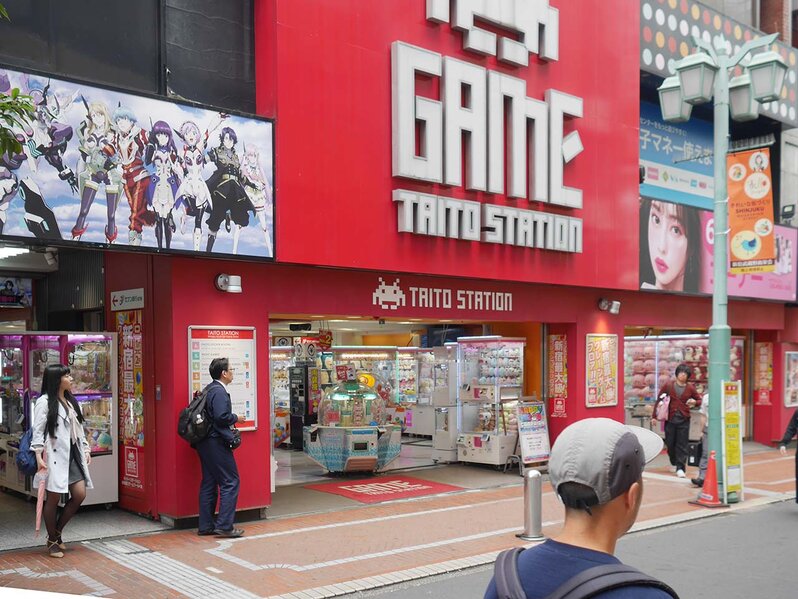 At the entrance, there is a bright red facade with the logo of the 8-bit alien from Space Invaders.


The wonders of Taito Station
This eight-floor building opens up into an atrium where you can hear the rapid smack of buttons and laughter as people play
Bishi Bashi
, a game of manic button presses that seems designed solely to provoke iridescent joy and extroversion. Elsewhere, brightly lit claw machines call loudly with their own little, happy chimes and, occasionally, someone wins and makes off with one of the obnoxiously cute toys that sit within, encased behind glass.