After a 70-minute drive from the Fukuoka Airport, you reach Mifuneyama Rakuen Gardens in Takeo City. At the foot of Mt. Mifuneyama (御船山), which literally looks like a stranded ship with its peak, the 50,000-square-metre garden unfolds. About 5,000 sakura, or cherry blossom trees; 50,000 azaleas; and other natural foliage swathe the vast land — changing their colours according to season. Home to ancient shrines and 3,000-year-old trees, the garden traces its roots as a holiday home of Shigeyoshi Nabeshima, the 28th feudal lord of the Takeo Domain in 1845.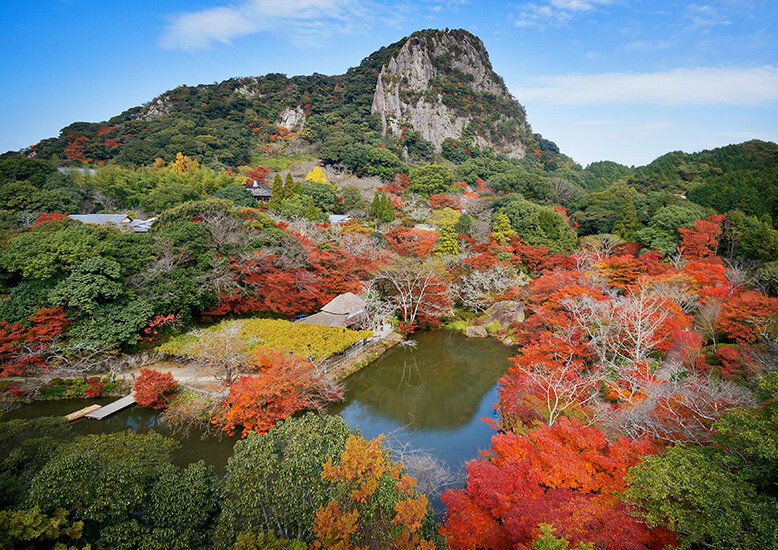 ©Takeo City Tourist Association

Mifuneyama Rakuen is made even more wonderful by Takeo Onsen hot spring — mildly alkaline, containing a variety of mineral elements for good heat retention and soft skin. There are two accommodations in the garden to stay for a night or two.