At first glance, Teshima art museum appears to be a vast space dedicated to nothing. There are no pillars, no furniture, and, most surprising of all for an art museum, no apparent kind of art within its austere interior.
What it does have in place of paintings or sculptures, instead, is water. Groundwater seeps up towards the surface through the semi-porous floor, forming puddles. The two circular openings which frame the trees outside allow the wind to shape the water that rises, gathering it together in some places. In others, it shapes so that the water trickles in thin, shimmering streams, racing to meet other puddles. This is the art of Rei Naito's Matrix, and it is in fact the sole piece of artwork that this museum has.
The museum itself, established in 2010, is a collaboration between the artist and the architect Ryue Nishizawa. As the name suggests, the museum is located on Teshima Island, and very much like its neighbours in the Seto Inland Sea, the island has constellations of art projects throughout. The museum's shell structure is pearl white, like an egg and almost as thin (the shell is a mere 25cm in thickness) and it appears to emerge from the greenery of the hill and the terraced rice paddy alongside it.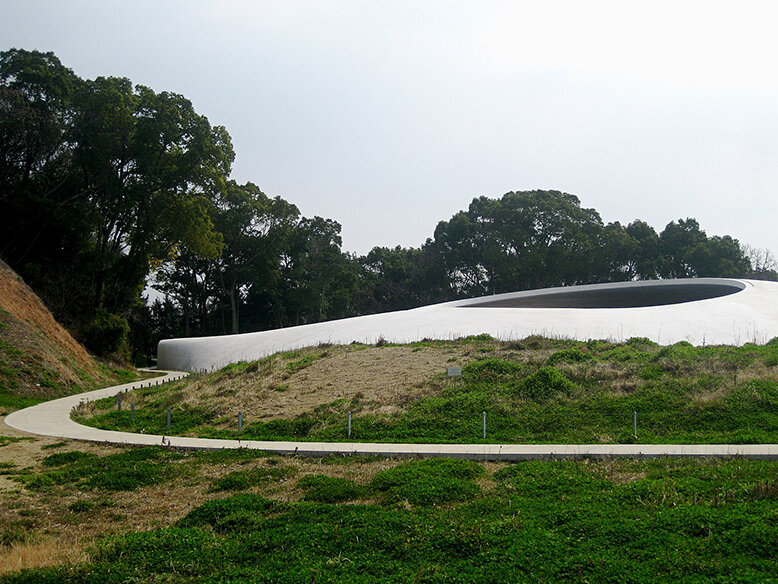 (Photo from: commons.wikimedia.org)