Umeshu is a traditional Japanese liqueur made by steeping ume fruit, commonly referred to as Japanese plum. We were surprised to learn that, technically, ume is not a plum; it's closer to an apricot — ume has an acid content of four to five per cent, compared to the one to two per cent acidity found in plum. It is the citric acid from the fruit that gives Umeshu that tart and tangy flavour.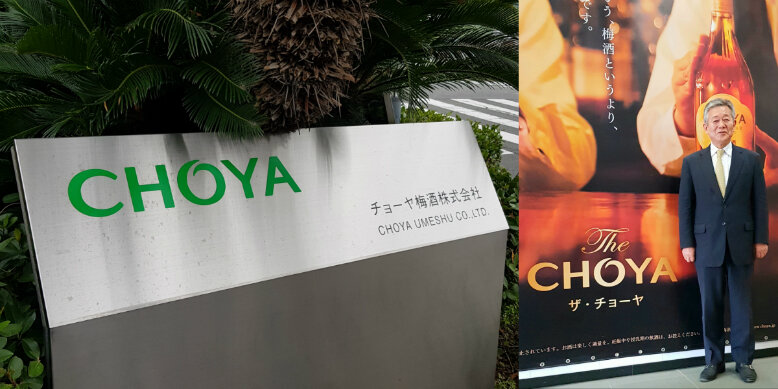 Shigehiro Kondo, CEO of CHOYA
We had a chance to speak to Shigehiro Kondo, CEO of CHOYA, the biggest producer of Umeshu in the world, at the company's headquarters in Hakibino, Osaka. The Kondo family founded CHOYA in 1914 with an initial focus on growing wine-grapes before starting the production of Umeshu in 1954.