The Fukuzenji Temple looks quite ordinary at first glance — a small Shingon Buddhist temple perched on a hillside in the tiny seaside town of Tomonoura. But take the time to wander in and you'll find several hidden gems in its midst, including what some claim is the most beautiful view in all of Japan.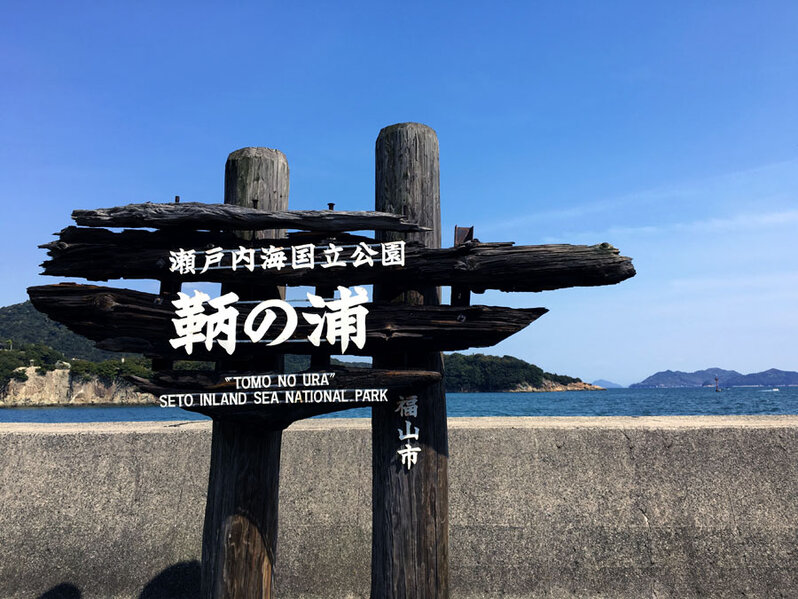 The temple grounds house Taichoro Hall, which is said to have been built during the Edo period (1603-1867) in 17th century Japan. In 1711, the hall played a part in hosting Korean delegates, one of whom famously called its East-facing view "most beautiful in Japan." This proclamation, in handwritten calligraphy, is now proudly displayed above the window.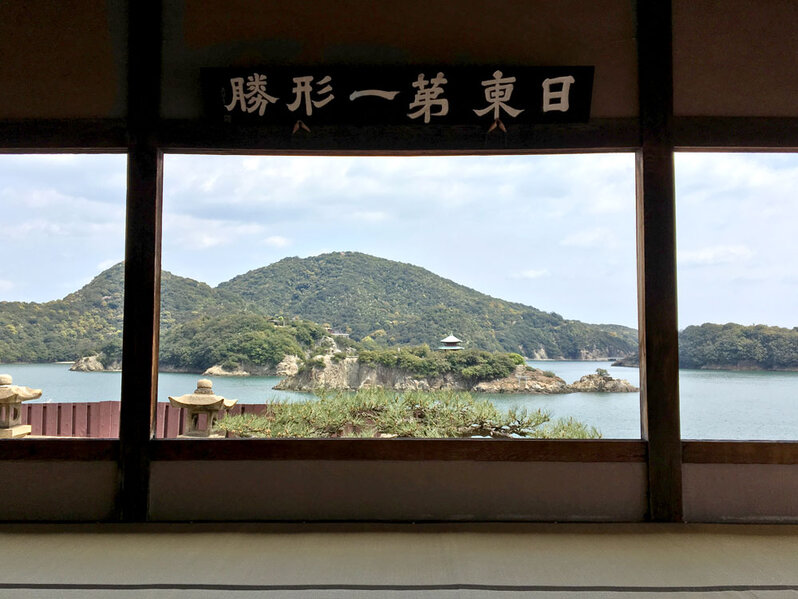 Sit by the window for a while and savour the serenity as you take in this iconic view of the neighbouring islands Bentenjima and the much larger Sensuijima against the backdrop of sapphire waters and rolling green hills. You might spot a ship with black sails slicing through the waters. Though modelled after olden-day pirate ships, they contain nothing ominous — just curious tourists eager to visit Sensuijima for the day.