It's undeniable that the minimalist aesthetic is growing in popularity. Clean colours and crisp details are signature to this vibe. But aside from nailing each outfit, finding the right accessories is also essential. This is to make sure that all the elements complement each other. That's where Topkapi comes in.
This Japanese brand is dedicated to creating skillfully crafted fashion pieces that will elevate any minimalist through style and functionality. Here are what we currently have our eyes on, all of which are available on
Sift & Pick
.
Scotch Grain Tote Bag in Beige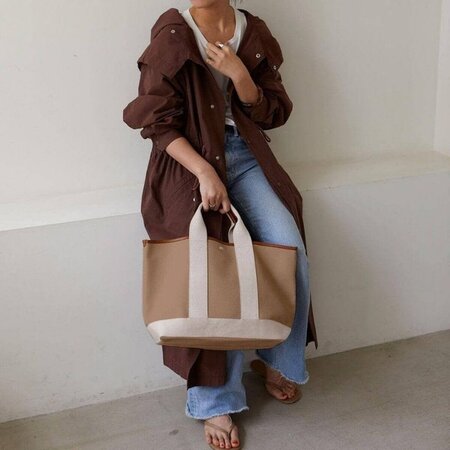 Starting off with the brand's bestseller, this spacious tote is perfect for storing A4 files, your laptop, and any other essentials you need for the day. The bag's material is also made of scotch grain synthetic leather, making it water-resistant, scratch-resistant, and commute-proof no matter how on-the-go you are.
Ripple Smartphone Case Shoulder Bag in Pale Beige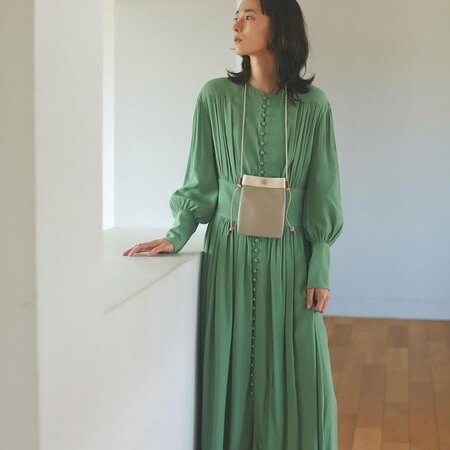 One of the biggest downsides of women's clothes? Most pieces don't have functional pockets! Outrageous to think about in 2021, right? Thankfully, this handy smartphone case that doubles as a small shoulder bag addresses the problem. Convenient, slim, and made from scratch- and dirt-resistant PVC material, this case is just what you need for quick errands or all-day hands-free functionality.
SPIGA Made In Japan Mini Wallet in Greige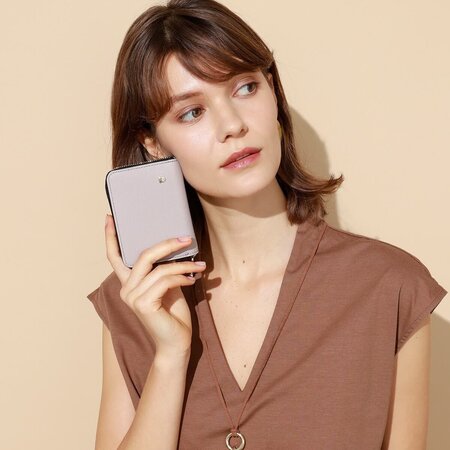 Taking the minimalist lifestyle to a whole new level by also going bagless? This sleek mini wallet that can fit your important IDs along with a couple of cards and some cash needs to be in your arsenal. The cool-toned 'greige' shade also makes it easy to match it with any outfit.
Can't get enough of Topkapi's practical and stylish pieces? Shop the rest of the collection on Sift & Pick.
(Product photos from: Sift & Pick)