Ginzan Onsen, which roughly translates as "Silver Mountain Hot Spring" in English, certainly lives up to its name. One of Japan's most popular onsens, it is a gem situated in the mountains of Yamagata Prefecture. Originally developed around a silver mine, the region is now the nation's most sought after onsen towns for both locals and tourists.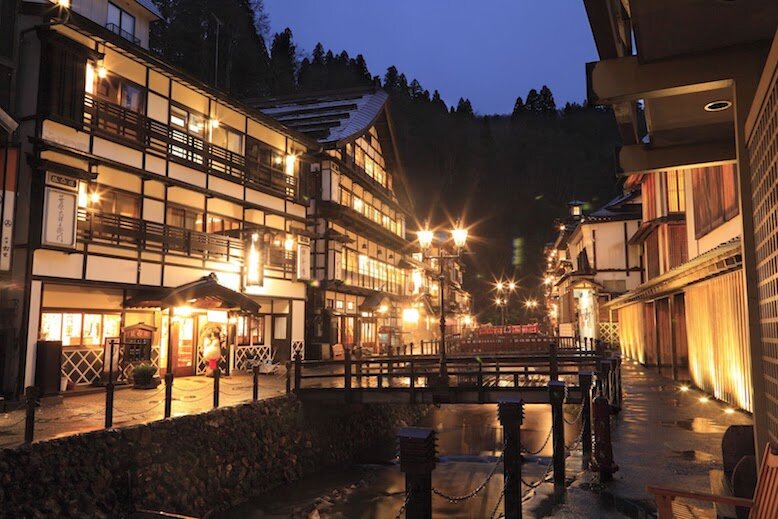 The appeal of Ginzan Onsen is obvious. With its traditional wooden ryokan rising up to four storeys high, it is at once majestic and rustic. The wood sets off the white plaster walls to create a striking view, complete with a charming river running through — like a scene from a bygone era.

At the centre of town lies Fujiya Ryokan, recently redesigned by the renowned Kuma Kengo. The minimalist design of the modern ryokan will delight design enthusiasts with its clean lines and sumptuous lighting. A room will set you back by as much as USD320 a night, but for one-tenth of the price, you can already get a private open-air bath for 45 minutes. A pretty good deal, too!