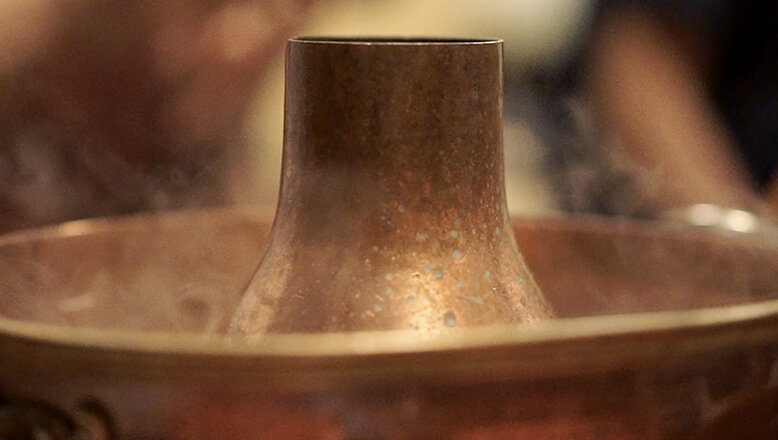 The billowing steam from the hotpot was just the first sign of a taste explosion to come

Ever since we arrived to Tottori, a city three hours away from Osaka and a little less by train, I had been dreaming of dinner. The restaurant on my agenda was Takumi Kappo, a place considered by the Japanese as the birthplace of shabu-shabu, which hides behind a nondescript facade as if to avoid distracting guests from where their focus should be: the beef.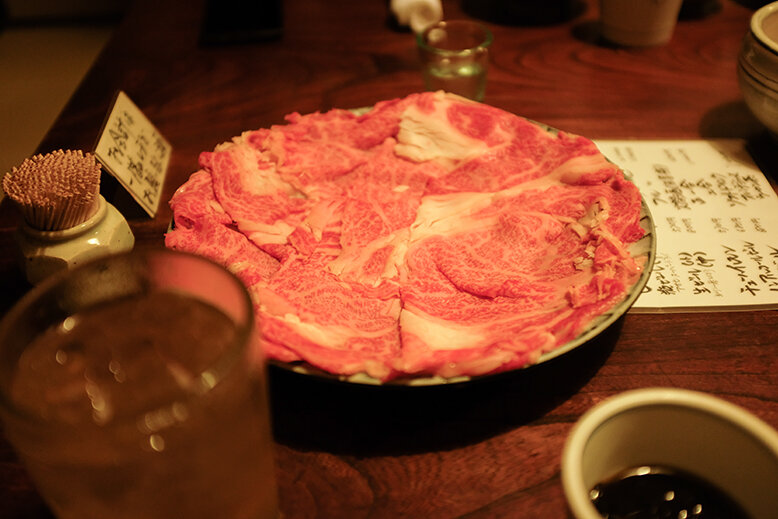 Tottori wagyu, sliced as thinly as possible, melts in your mouth after just a dip in the boiling broth

In 1945, Shoya Yoshida, a doctor who had been dispatched to Beijing, China as an army surgeon during World War II returned with the knowledge of a Beijing hotpot dish called shuan yan rou, which entailed eating thin slices of lamb by plunging them in broth then dipping them in a sauce. In Chinese, shuan means "to rinse."
The Michelin Guide narrates the following story about shuan yan rou: "After returning to Japan, Yoshida lived in Kyoto for about two years, and introduced the dish, shuan yuan rou, to a chef at a restaurant. He also helped the chef develop the dish as a menu item. At that time, it was difficult to find lamb, so beef was used instead. The seasoning was also changed to better suit the Japanese palate. Broth was made from konbu seaweed, and the ingredients and dipping sauce were modified, too. In this way, the prototype of shabu-shabu, "Beef Mizudaki" (literally: cooked in hot water), was complete by the autumn of 1946, right after the end of the war."