Even if its name isn't familiar to you, it's very likely that you've already encountered wakame. It's in miso soups, sushi and salads. Sometimes, it's even toasted to make seaweed chips. Because of its umami taste and mineral-rich properties, it's become a staple in Japanese cuisine.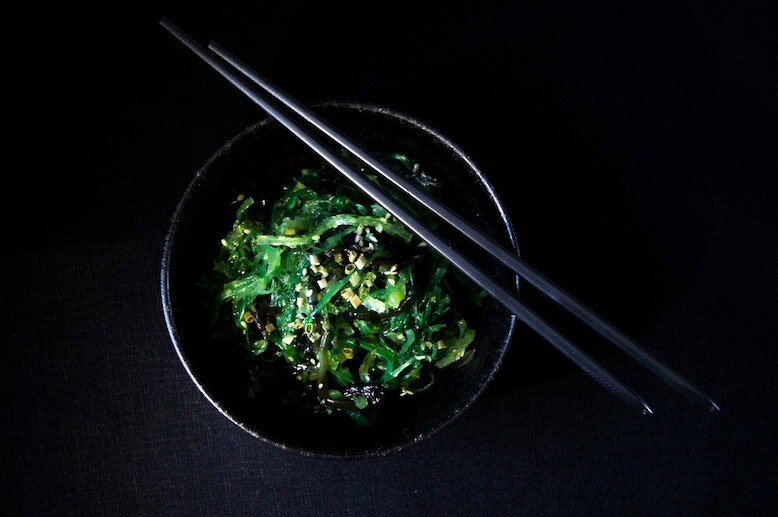 But wakame's versatility doesn't stop at the kitchen, it's also used in several skincare products because of its supposed ability to soothe sensitive skin and promote plump complexion. Should you try wakame seaweed skincare? Here's what you should know to help you decide.
Potential skincare benefits of wakame seaweed
Wakame has amino acids that can prevent water loss in the skin

Intake of amino acids can significantly help in improving our skin's complexion because they prevent water loss and hydration. Since wakame is a type of marine plant, it's naturally abundant in amino acids from seawater, which makes it a good skincare ingredient for those who have dry or dehydrated skin.
It's rich in vitamins that are good for your skin
Whether you want to use wakame skincare products or add the actual seaweed as part of your diet, you'll get some health benefits. Seaweed is a source of vitamin A, vitamin B, vitamin C, vitamin D, and vitamin E, according to a 2019 study.
It has anti-allergic and anti-inflammatory properties
In the same 2019 published research paper, it was reported that seaweed fatty acids have anti-allergic and anti-inflammatory properties that can "act as an emollient that protects the skin from water loss". To put it succinctly, wakame seaweed skincare products can benefit those who are experiencing moisture loss the most.